Stadia's controllers go wireless on PC and phones 2020
The Stadia controller's Bluetooth radio will turn for PCs and phones in 2020.
Published Nov 30, 2019 7:10 PM CST
|
Updated Tue, Nov 3 2020 11:46 AM CST
1 minute & 32 seconds read time
Right now Google Stadia controllers are only wireless when paired with a Chromecast, but that'll change in 2020.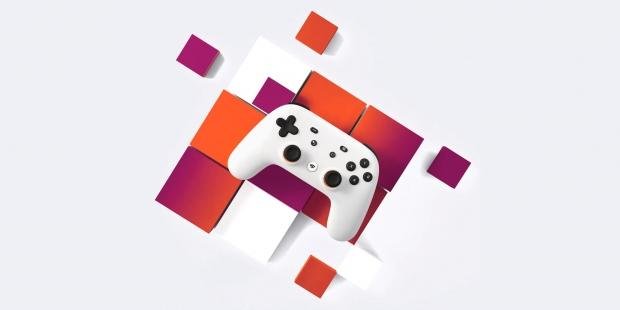 In a rather strange move, Stadia, a platform built around accessibility and convenience, launched without one of the most convenient features on its own proprietary controller: Wireless gaming. To use the Stadia controller with a Pixel 3 phone you have to hook it up via USB, and likewise for PC gaming on a Chrome browser. The Stadia controller actually has built-in Bluetooth radios, but they don't actually connect to other devices--yet at least. Instead, the controller bypasses other devices and connects right to Stadia servers via the internet.
That'll change in 2020. Google confirms that the controller will soon support wireless Bluetooth pairing with PCs, tablets, and phones next year: "Stadia Controller wireless support for laptops, desktops, and select tablets and phones is coming in 2020."
This feature should coincide with the Stadia's free version in 2020. Google plans to offer two tiers of Stadia starting next year: The $10 a month Stadia Pro, which gives you two free games a month including Destiny 2 and the Tomb Raider reboot from 2014; and a free version that anyone can download and use.
Of course to play on a TV you'll need a Chromecast Ultra, and you'll also have to use your phone to set things up regardless if you're playing on a desktop or TV.
And of course the free Stadia version is literally just the platform launcher. You won't get to play any games unless you buy them.
Right now Stadia seems like an iffy proposition that's bogged down with Google's weird forked services and hardware. For a service that's literally meant to be more convenient that consoles, Stadia is anything but. It comes with too many restrictions, requirements, and purchases that there's not a lot of incentive of spending cash on it.
That could change as Stadia matures, though. The prospect of playing a game without any downloads or patches is immensely attractive, but Google really missed the opportunity by mashing in its weird and awkward hardware/service setup.
Related Tags