Stadia's mobile streaming will be pretty awkward at launch
Stadia controllers are only wireless with Chromecasts, Pixel phones can't stream games over data.
Published Oct 18, 2019 1:53 PM CDT
|
Updated Tue, Nov 3 2020 11:46 AM CST
3 minutes & 2 seconds read time
Stadia will go through some intense growing pains at launch, and many of its features are limited.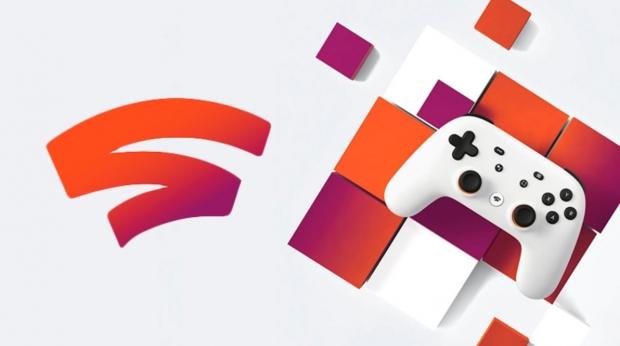 The main reason to buy into Google's new Stadia game-streaming service is to play games on devices you already own without having to buy consoles or a PC. Stadia promises to wirelessly beam hit games to your Chromecast Ultra, laptop/desktop via Chrome browsers, and your Pixel 3-4 smartphones. But there's a lot of catches, especially when it comes to its controller.
The Stadia controller only supports Wi-Fi connectivity at launch. It won't have Bluetooth connectivity (that'll come later, Google promises) so it has to be plugged into your PC or even your phone to play games. That's a massive blow to on-the-go Stadia game streaming--no one's going to carry around an OTG cable and transform their Pixel phone into a bulky/awkward handheld gaming system.
"As for wireless gameplay, this is limited to Chromecast Ultra. When plugged in via USB cable, the Stadia Controller acts as a standard USB HID controller and may work on other platforms depending on the game and setup," Google said on Reddit.
"At launch, wireless play with the Stadia controller is only available on TV using a Chromecast Ultra," Google said in a recent Stadia trailer.
The Stadia controller has to be set up via a Stadia app, too. Once it's set up, the controller's built-in radio connects directly to the internet instead of actual external devices. The controller is indeed outfitted with a Bluetooth radio but it won't be turned on until an undetermined time.
"Product contains Bluetooth Classic radio. No Bluetooth Classic functionality is enabled at this time. Bluetooth Classic functionality may be implemented at a later date. Google Assistant functionality does not currently support Finnish language," reads a Stadia Controller FAQ.
Read Also: Stadia's games lineup isn't data cap friendly
Google also says Stadia won't wirelessly stream games over smartphone data connections. Stadia games are only playable via Wi-Fi, which is theoretically great for mobile data caps, but again takes away the entire idea of playing games anywhere at any time, which is the entire selling point of the service.
Given the connection speed requirements, I guess this makes sense. Stadia requires the following internet speeds:
720p 60FPS gaming -> 10mbps
1080p 60FPS gaming -> 20mbps
4K 60FPS gaming -> 35mbps
Stadia launches on November 19, but only if you bought the $129 Stadia Founder's Edition. We're not sure when it'll be ready for everyone else who owns a Chromecast Ultra and buys the Stadia Pro subscription separately.
A free Stadia version will launch sometime in 2020. Check below for a bunch of info on Stadia.
Everything we know about Google Stadia
It's online-only streaming, no downloads

Beams games to Chromecast Ultras for TV play, Pixel 3 and Pixel 4 smartphones for mobile play, and laptops/desktops via Google Chrome browser

$129 Founder's Edition includes special Stadia controller, Chromecast Ultra, full Destiny 2 experience, and 3 months of Stadia Pro

Stadia Pro costs $10 a month

Stadia controller has built-in Wi-Fi, syncs directly with games for improved button-press latency

Internet speed requirements: 10Mbps for 720p 60FPS, 20Mbps for 1080p 60FPS, 35Mbps for 4K 60FPS

Will support 4K 60FPS for all launch games, including Destiny 2 and Red Dead Redemption 2

No all-you-can play subscription. Games sold separately at $59.99 a piece.

Stadia Pro subscription includes 4K 60FPS access, one free game a month, and discounts on all games

A free Stadia version will launch in 2020
Related Tags