Modders rip 16Gbps GDDR6 from RTX 2080 SUPER, put it on RTX 2080 Ti
TecLab rips apart 2 x GeForce RTX 2080 SUPER cards for Frankenstein mod of RTX 2080 Ti with faster GDDR6 memory.

Published Wed, Nov 27 2019 11:34 PM CST
|
Updated Tue, Nov 3 2020 11:46 AM CST
I've been told by NVIDIA directly that there will "not be a GeForce RTX 2080 Ti SUPER" graphics card, but that hasn't stopped the team from TecLab from making a Frankenstein-style RTX 2080 Ti SUPER themselves.
The team ripped apart two separate GALAX GeForce RTX 2080 SUPER graphics cards, taking their faster 16Gbps GDDR6 modules and using 11 x 16Gbps modules onto an RTX 2080 Ti. The stock GeForce RTX 2080 Ti has 11GB of GDDR6 at 14Gbps, but the RTX 2080 SUPER ships with faster 16Gbps modules.
NVIDIA, if it were to launch a GeForce RTX 2080 Ti SUPER, would make it much beefier than just increasing GDDR6 bandwidth. We should expect more CUDA cores as well as maybe a wider memory bus, with faster GDDR6 as well.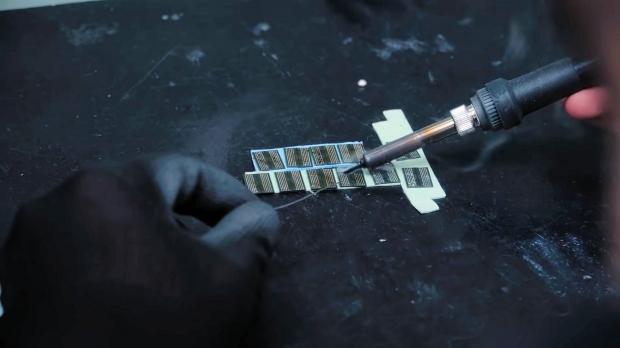 This is more of a "what would the RTX 2080 Ti be like with even faster GDDR6", but you can already clock the GDDR6 memory on custom RTX 2080 Ti cards past 15Gbps and into 16Gbps easily.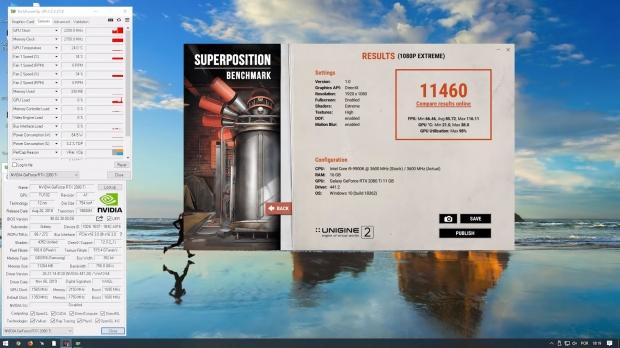 The team did reach 17.2Gbps with the Frankenstein mod on the RTX 2080 Ti with RTX 2080 SUPER memory, with some screenshots to prove their scores. Below, I've got some photos of their journey for you (and me) to geek out on:
Related Tags