Cyberpunk 2077 is shorter than Witcher 3, but more complexly layered
Cyberpunk 2077's story might not last as long as The Witcher 3, but the quests are quite layered.

Published Thu, Nov 28 2019 7:19 AM CST
|
Updated Tue, Nov 3 2020 11:46 AM CST
Cyberpunk 2077 is the biggest game CD Projekt RED has ever made, but it might actually be a bit shorter than The Witcher 3's main story.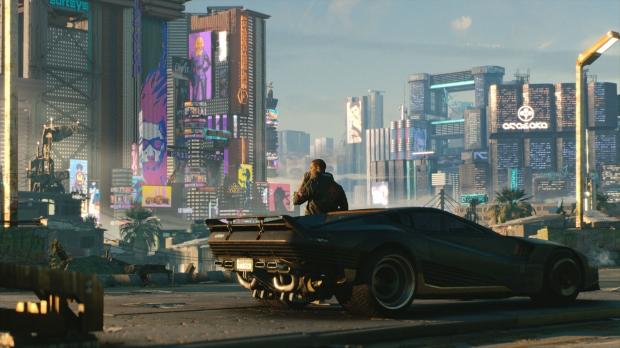 CD Projekt RED isn't going with raw size with Cyberpunk 2077, at least when compared to The Witcher 3. Instead it's going with more robust flavor, dynamism, and replayability. The devs confirmed not only is Cyberpunk 2077's Night City technically smaller than The Witcher 3's wide open world, the main experience might actually be shorter too (including all major quests and side quests).
At a recent community even in Warsaw, CD Projekt RED revealed a bunch of new details about Cyberpunk 2077, including the game's main story length. It might not be as big as The Witcher 3, but Cyberpunk 2077's quests are much more layered and less linear.
Cyberpunk 2077 is built around player choice, immersion, and reactivity. As you make decisions on how to handle quests, who to kill, who to team up with, and how you generally play the game, the world is constantly reacting to what you do.
Read Also: Cyberpunk 2077 enters final development, but CDPR's still spending big
The game is always watching and scrutinizing every move you make, and has a scenario in place for all your choices. The Witcher 3, on the other hand, was more linear. It had different outcomes, but they were more finite and didn't branch as much.
Honestly I'm fine with this move. The Witcher 3 had a tooooon of content and quests, and they could get a little tedious sometimes. Cyberpunk 2077, on the other hand, will make us think twice about the things we do and constantly shift to our playing habits.
Cyberpunk 2077 will release April 16, 2020 on PS4, Xbox One and PC. It'll be available on Stadia sometime later in the year.
Related Tags