Cyberpunk 2077's quests have deep, varied outcomes
Cyberpunk 2077 should have massive replayability.

Published Sun, Mar 24 2019 6:28 PM CDT
|
Updated Tue, Nov 3 2020 11:49 AM CST
CD Projekt RED is going all out with Cyberpunk 2077, and it'll be full of meaningful, deep side quests to tackle.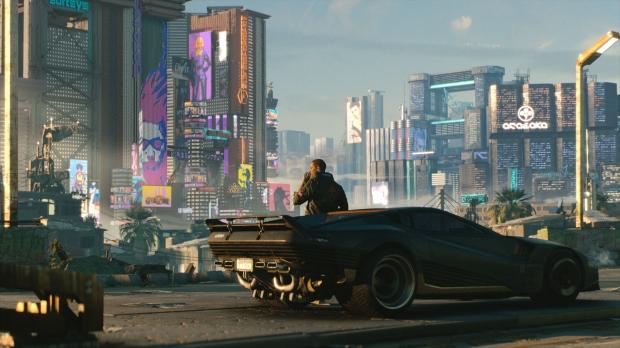 One of the best things about The Witcher 3 was the huge variety of side quests it offered. These weren't just distractions to keep you playing; they were mini story arcs that had interesting outcomes and colored the world. But with Cyberpunk 2077, CD Projekt RED will overshadow The Witcher 3 in every way--especially when it comes to branching paths.
Night City is a living, breathing world full of dynamic, radiant AI and reactive environments that make the game feel alive. These side quests will offer one such avenue for reactivity and give gamers lots of freedom and choice.
According to quest designer Philipp Weber, Cyberpunk 2077 will offer players lots of options on how to tackle decisions and solve quests. There's the direct guns-a-blazing method. There's the stealthy hack-your-way-inside method. Or you could use your silver cybernetic tongue to persuade your enemies to give you what you want. These methods and more are based on your skill level and your previous choices, and every side quest can have up to 5 different ways to progress.
This sprawling webwork of paths, choices, and skill-checks makes things pretty tough for a quest designer...but Webber says it's totally worth it in the end.
"As a quest designer, I now have to consider the different new opportunities we offer (like using Netrunning Skills, etc.) and how using those often gives you more (as an example, 3 to 5 in some cases) ways how to solve a quest or challenges within a quest," Webber said in a quick Reddit comment, re-iterating info CDPR has previously stated about the game's deep design system.
"This naturally makes quest designs more complex in some areas, but it's honestly great fun to do."
So far everything we've seen and heard about Cyberpunk 2077 paints it to be a massively ambitious RPG FPS. The game takes on a true next-gen scope with its promised features, rich visuals and mechanics, and amazing-sounding world-building and we can't wait to hear more at E3 2019.
CD Projekt RED has yet to lock down a release date for the game, saying it'll be done when it's done, but the company plans to release Cyberpunk 2077 in 2021 alongside another AAA RPG (we think it'll be a Witcher game).
Related Tags