YouTube can delete your account if you're not 'commercially viable'
If you aren't 'commercially viable' YouTube will remove you from its service completely.

Published Mon, Nov 11 2019 12:29 AM CST
|
Updated Tue, Nov 3 2020 11:46 AM CST
Google has updated the terms of service (ToS) to YouTube, and it has content creators and YouTubers very, very concerned -- and rightfully so.
YouTube's new ToS states in a section titled "Account Suspension & Termination" under the subheading of "Terminations by YouTube for Service Changes" that "YouTube may terminate your access, or your Google account's access to all or part of the Service if YouTube believes, in its sole discretion, that provision of the Service to you is no longer commercially viable".
Yeah, you read that right -- if YouTube isn't making money from your content, it can remove you from its platform at a whim. The new terms of service kick in on December 10, with the current ToS not stating this right now.
The future of content creators on YouTube is not looking bright at all...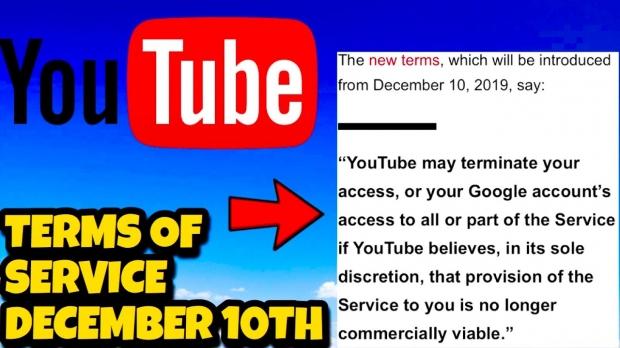 Related Tags