Modern Warfare's new battle pass offering will be available next month, Activision confirms.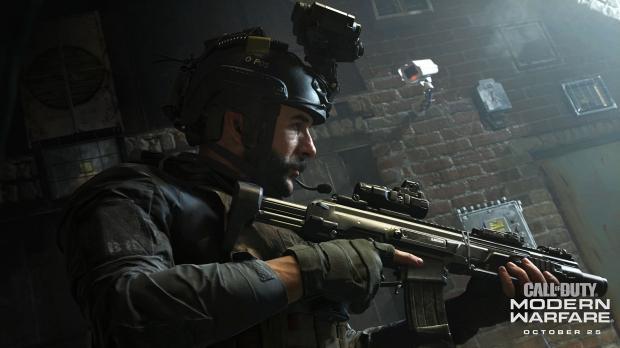 Activision has shrugged off Call of Duty lootboxes for good, replacing them with a new battle pass business model for Modern Warfare. The battle pass has two versions: a free version that's available to everyone, and the paid version. The only difference with the paid version is you can earn CoD Points to spend on cosmetics in-game. Both versions will let gamers earn new weapons and attachments by playing the game, as well as new skins via seasonal events and rankings.
We don't know how much it'll cost just yet, but we do know it's coming sometime in December to coincide with the busy holiday season. "This includes our new in-game system for Modern Warfare which begins in December, slightly later than originally planned," Activision-Blizzard CFO Dennis Durkin said in a recent earnings call.
Activision CEO Bobby Kotick further discusses the battle pass:
"Now we're also implementing a new battle pass system, which you mentioned and it's going to launch later this quarter. We feel it's the right thing to do for the game and how it's designed. And more importantly, we think it's the right thing to do for our players. That launch is still ahead of us but we've been really encouraged by the early response from the community to the change that we're making there. So in terms of growth we do feel good both about our long-term engagement potential as well as the new system that we're implementing."
This should only be the first Modern Warfare battle pass. Activision has an incredible amount of post-release content planned--in fact, Modern Warfare will have the most content out of any other Call of Duty game to date.
Here's more details on how the battle pass system will work, straight from Infinity Ward:
We are introducing a new Battle Pass system, not a loot box system.

All functional content that has an impact on game balance, such as base weapons and attachments, can be unlocked simply by playing the game.

The new Battle Pass system will allow players to see the content that they are earning or buying. Battle Passes will launch timed to new, post-launch live seasons, so you can unlock cool new Modern Warfare-themed content that matches each season.

With the new Battle Pass system, players will be able to earn COD Points by playing the game.

There will be both a Free Stream and a Premium Stream of content in the Battle Pass System in Modern Warfare. New base weapons will be earned through gameplay, simply by playing Modern Warfare. Functional attachments for base weapons can be unlocked through gameplay as well just like in the game's Beta.

The Battle Pass and the In-Game Store will feature a variety of cosmetic content that does not impact game balance.

The Battle Pass System for Modern Warfare will not launch when the game releases on October 25th. Here's why: First and foremost, we are all focused on making the Day One experience awesome. Second, it's important to us that everyone who is playing Modern Warfare has the chance to work their way through the new game and unlock all the rewards that are waiting for you. We expect to launch this system for Modern Warfare later this year.