Penis and scrotum surgery is rock solid, erections rise again
14-hour operation transplants penis and scrotum, patient can have 'near-normal' erections and can orgasm.

Published Thu, Nov 7 2019 10:59 PM CST
|
Updated Tue, Nov 3 2020 11:46 AM CST
I didn't think I'd ever be typing this, but when I read the news I was so interested and blown away by what science can do today that I was compelled to write it.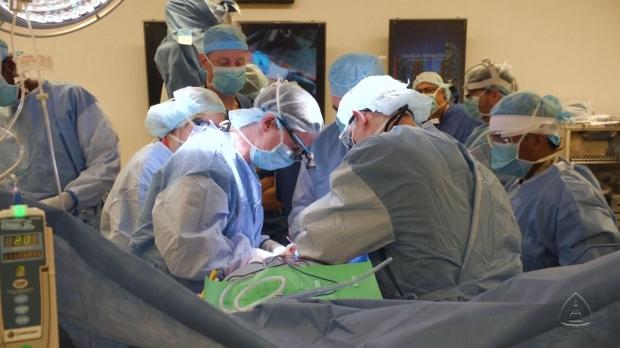 In what would've been a grueling 14-hour operation, surgeons transplanted a penis, scrotum, and lower abdominal wall to an injured veteran. Post-surgery, the patient reports that he has normal sensation and function -- including "near-normal" erections and even orgasms.
The patient, according to his medical team at Johns Hopkins School of Medicine, can urinate standing up with what they call a "strong stream". The anonymous patient was the first to have this complex of a genital transplant, and only the third in the world with a successful penis transplant.
An IED (improvised explosive device) exploded on the now-veteran, destroying his penis and scrotum and causing massive tissue loss in his lower abdomen wall. The explosion also saw him have above-knee amputations on both legs.
The surgery itself wasn't easy as you can imagine, with surgeons needing to develop an entirely new revascularization method to ensure they had a proper blood supply -- on top of needing to get organs and tissues from a closely age-matched donor, too.
As for costs, the surgical team at Johns Hopkins School of Medicine estimate the transplant to cost somewhere between $300,000 and $400,000 -- although the surgeons performed the operation free of charge. So once you add in those costs, you could be looking at $500K+ to have new frank and beans.
When Death Becomes Life: Notes from a Transplant Surgeon (When Death Becomes Life: Notes from a Transplant Surgeon'')
Related Tags