Man stopped by TSA before boarding flight with weird gun-shaped object
A man has been stopped before getting on a plane with a weird gun-shaped object.
Published
0 minutes & 40 seconds read time
If you have ever been on a flight of any kind, you know there are rigorous security checks to ensure passengers aren't carrying anything suspicious, let alone something illegal. Gun-shaped objects (not surprisingly) fall into those categories.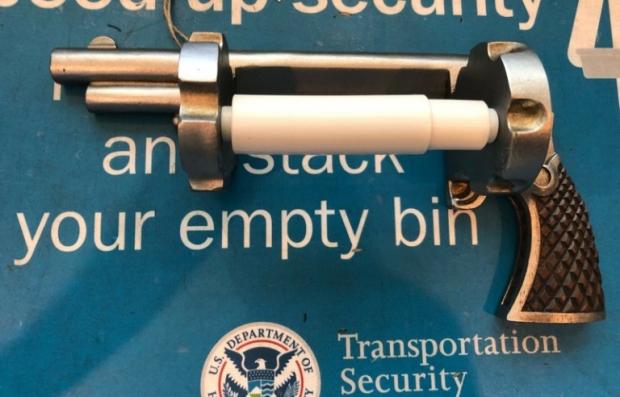 Recently, the Transportation Security Administration agents at the Newark Liberty Airport in New Jersey came across something in someone's carry-on luggage that was quite strange. The object was gun-shaped and appeared to be a revolver, but before things got really serious, the TSA agents realized it was just a toilet paper roller.
The toilet paper roller looked remarkably similar to a revolver, and as you would imagine, bringing anything on a plane that even resembles a gun is not allowed at all. The TSA agents gave the passenger three options: give it to someone who wasn't boarding the plane, check it into the cargo luggage, or let them confiscate it. The passenger didn't have any attachment to the item and decided to let the TSA agents keep it.
Related Tags