Intel's new Core i9-9900KS: all-core 5GHz, but just 1-year warranty?!
All cores at 5GHz sees Intel reduce 9900KS warranty to 1-year, down from the usual 3-year warranty.

Published Mon, Oct 28 2019 7:40 PM CDT
|
Updated Tue, Nov 3 2020 11:46 AM CST
Intel made its new Core i9-9900KS processor official today, with the new chip offering up 5GHz on all cores which is a huge achievement... but at what cost?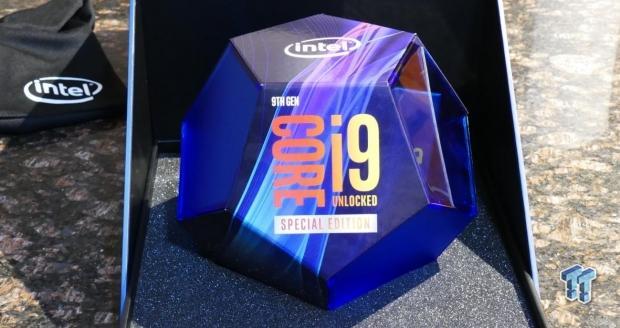 Well firstly the actual cost will be around $513, but the cost of all cores hitting 5GHz is going to kick you in the warranty department. Instead of the usual 3-year warranty on Intel CPUs, Intel's new Core i9-9900KS has just 12 months warranty.
You can however opt-in for the Intel Protection Tuning Performance Plan so if in those 12 months you kill your Core i9-9900KS processor, you'll be safe. But if you wanted to hold onto it for 3-5 years, then you will not have any warranty outside of 12 months which is a huge shocker.
Now the question is... why?
Maybe having all of those cores cranking along at a forced 5GHz isn't too good for the CPU in its current 14nm+++ state, and maybe -- just maybe, Intel is beginning to see degradation and the chip eventually fails. I find this actually quite shocking and it didn't seem to be covered by most (virtually all) of the tech press.
Intel's new Core i9-9900KS is a highly-binned 9900K with its full 8C/16T of power, but with Turbo Boost seeing all cores hit 5GHz, versus 4.7GHz on the regular Core i9-9900K. The normal 9900K had a 95W TDP, while the 9900KS has its TDP increased by 32W to 127W.
Intel is selling its new Core i9-9900KS for $513, and remember it only has a 1-year warranty.
Related Tags