Overclocking kills chips, we all know it does. It's never happened to me, because I'm l337, y0. But, it can happen and if it does, under Intel's new protection plan, you'll actually be covered. Intel already have a standard three-year warranty on its processors, but are now launching a new initiative aimed at protecting those who feel the need, the need for speed.
Intel call it the Performance Tuning Protection Plan, which gives you a free replacement CPU if you burn or blow yours up. It has started at four resellers today: CyberPower, Scan Computers, Altech Computers as well as Canada Computers and Electronics. The service is offered exclusively for K, X, and LGA2011-socketed boxed processors, with prices varying dependant on the chip.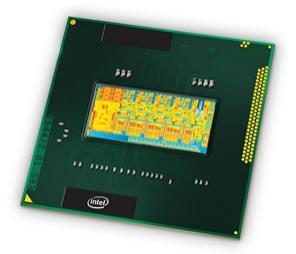 For the i5-2500K, i7-2600K, i7-2700K, i7-3920K, and i7-3960X, it will cost you $20, $25, $25, $35, and $35, respectively. Not bad considering those chips are worth either hundreds, or over $1000 (in some countries). There are conditions, though. Intel only cover the chip for one replacement, and the failure must happen within its standard three-year warranty. You cannot rebuy the plan for the replacement chip, and you cannot buy several plans for a new processor.
This is just a "pilot" program launched by Intel, and runs for six months. Intel could choose to continue it afterwards, or cut it. Intel have said:
The enthusiast community is a critical market segment for Intel and, as such, when the opportunity arises to try out a service or otherwise address the community's particular needs, we endeavor to do so where practicable. If [your chip] fails under normal usage, we will replace it under the standard warranty; if it fails while running outside of Intel's specifications, we will replace it under the Performance Tuning Protection Plan. So what we are saying is this: Go ahead and push it, we've got your back.
That's some pretty damn amazing service from Intel, I must say.