NASA makes history with a successful first all-female spacewalk on ISS
NASA makes history with a successful mission of the first all-female spacewalking team.

Published Mon, Oct 21 2019 3:03 AM CDT
|
Updated Tue, Nov 3 2020 11:46 AM CST
NASA astronauts Christina Koch and Jessica Meir made history this past Friday with a successful spacewalk mission to replace a broken part on the International Space Station's (ISS) power grid.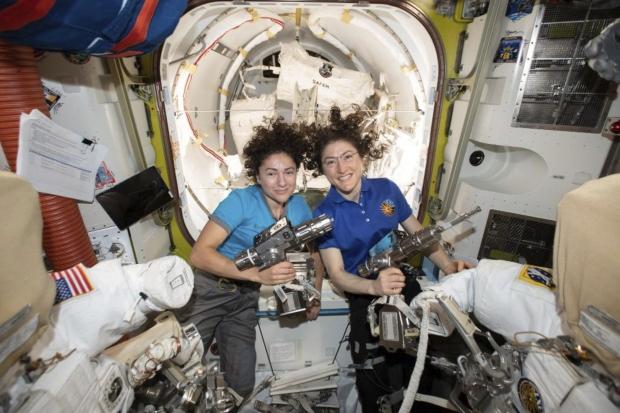 The astronauts main goal was to replace a faulty 19-year old charge-regulating device for one of the new batteries that was installed last week. NASA Administrator Jim Bridenstine spectated the historical event from the NASA's HQ in Washington, here is what he had to say about the achievement "We have the right people doing the right job at the right time. They are an inspiration to people all over the world including me. And we're very excited to get this mission underway."
For those that don't know, the astronauts aboard the ISS are replacing old nickel-hydrogen batteries with new next-gen lithium ion batteries that are expected to last the rest of the floating laboratories lifespan. If you are after a more in-depth explanation at what these batteries are powering, check out my breakdown post here. In summary, congratulations to both Christina Koch and Jessica Meir for this achievement, women around the world are no doubt looking up to them both.
Related Tags