Capcom to minimize microtransactions in its new games
Capcom speaks out against aggressive monetization, especially with gacha-style lootboxes.
Published Oct 17, 2019 5:45 PM CDT
|
Updated Tue, Nov 3 2020 11:46 AM CST
1 minute & 53 seconds read time
Capcom promises not to infuse its games with tons of microtransactions, lootboxes, or gacha-style purchases.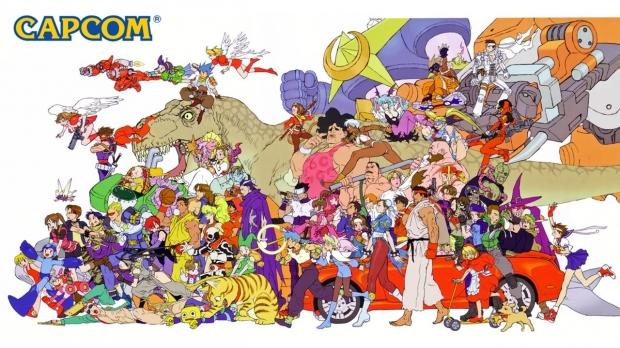 Capcom has been hitting out of the park lately with its big singleplayer games. But even as it pivots towards live gaming with Monster Hunter World, the company won't suddenly turn into EA, Ubisoft, or Activision with aggressive monetization.
Capcom wants you to actually enjoy the games you play and not feel pressured to buy a ton of extra content, making them an outlier in today's industry alongside devs like CD Projekt RED.
While scouring Capcom's recent 2019 Annual Report, I uncovered Capcom's thoughts about microtransactions. They're quite refreshing in today's spend, spend, spend gaming landscape. "As a creator of entertainment culture, Capcom believes that games should be enjoyed for the entertainment value they provide with gameplay, not for thrills associated with winning a lottery," the company said in the report.
"We do not want to see games that are supposed to make people happy having the opposite effect as a result of excessive charges."
Even with Monster Hunter World's massive success that spiked earnings by over 600% upon release, Capcom isn't going to get greedy. Iceborne is the last expansion and all the future content will be free, alongside monetized optional cosmetic microtransactions.
"For that reason, we are working to ensure that all users can enjoy our games fairly and safely. In principle, we minimize gacha elements in the mobile games we develop; in our home video games, we provide any content required to enjoy the full game free of charge, while offering some additional content at low cost."
Capcom's focus on high-quality singleplayer-driven has been tremendously successful.
Big games like the Resident Evil 2 REmake and Devil May Cry 5 have sold 4.5 million and 2.1 million copies respectively. The company shows no signs of stopping and promises to keep reviving dormant IPs and releasing sequels. Capcom is currently ramping up development of big games for next-gen PS5 and Project Scarlett consoles.
The future is bright for Capcom, especially as it aligns itself with popular consumer sentiment and what its audience actually wants. And honestly, no one really wants an over-monetized online game except for maybe billion-dollar publishers.
Related Tags