Yeah, you can go FISHING in Fortnite's new Chapter 2
Fortnite is back from its black hole, with Chapter 2 letting you go fishing (and more)

Published Wed, Oct 16 2019 12:04 AM CDT
|
Updated Tue, Nov 3 2020 11:46 AM CST
So, Epic Games deleted Fortnite and threw the entire game into a black hole and pretty much removed it from the internet -- to return with a bang in Chapter 2. Fortnite Chapter 2 has a bunch of things going on, but one of the more interesting things is that you can now go fishing in the game.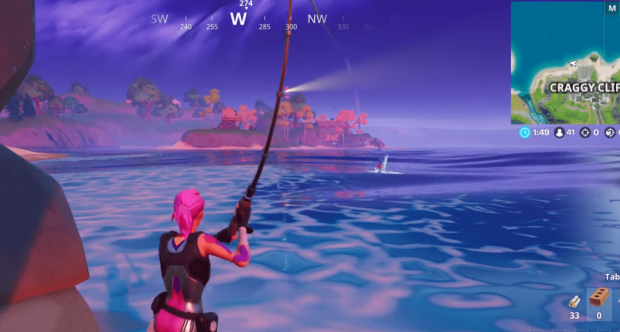 If you and your friends want to go fishing in Fortnite, you'll first need to secure yourself a fishing rod. After that, you'll need to go to a nearby lake or beach (you know, somewhere with water) but there are better places than others. There will be a bunch of bubbles around that indicates where you might get a good catch, but what will you find once you throw your fishing line into the water?
Well, you'll get a bundle of materials, a random weapon, a Flopper, or a Slurpfish. Right now, Fortnite is throwing out a bunch of Epic-level weapons when you find a mystery weapon by fishing, while the Flopper and Slurpfish can both be used as healing items.
Fortnite's Flopper offers about as much healing as a normal bandage in the game, while the Slurpfish provides 50 points to not just your health, but your shields too. This means you'll want to (hopefully) catch more Slurpfish than Flopper's, especially when you consider that both fish take about the same time to consume.
Related Tags