FromSoftware director picks Bloodborne as his favorite game-child
FromSoftware director Hidetaka Miyazaki has picked Bloodborne as his favorite game.

Published Fri, Oct 11 2019 5:11 AM CDT
|
Updated Tue, Nov 3 2020 11:46 AM CST
The notoriously difficult FromSoftware titles no doubt fill a special spot in hearts of many gamers, but which is your favorite? and do you agree with the games director?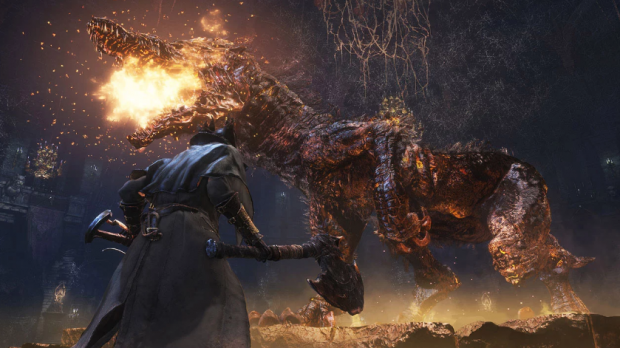 Each of FromSoftware's titles pack their own great features respectively, but if I was to ask you which is your favorite, if you only had to select one, what would you choose? 2009's Demon Souls? Or how about 2011's Dark Souls, or perhaps 2015's sequel, Dark Souls 2? Or are you more of a modern souls gamer and prefer 2016's Dark Souls 3? Bloodborne is also in the mix and then there is also the recently released Seikro: Shadows Die Twice, which gives a different taste than the other previously mentioned titles.
While this question might be extremely hard to answer for a FromSoftware fan, I would imagine it would be even harder for FromSoftware game director Hidetaka Miyazaki. In a recent interview with GameSpot Brasil, Miyazaki did choose a title and the title of Miyazaki's favorite game-child has been awarded to Bloodborne. Is this what you chose?
Related Tags