Elon Musk must be sipping champagne by now, with SpaceX hitting a new milestone in its Starship and Super Heavy rockets with the first fully-assembled Starship MK1 shown off.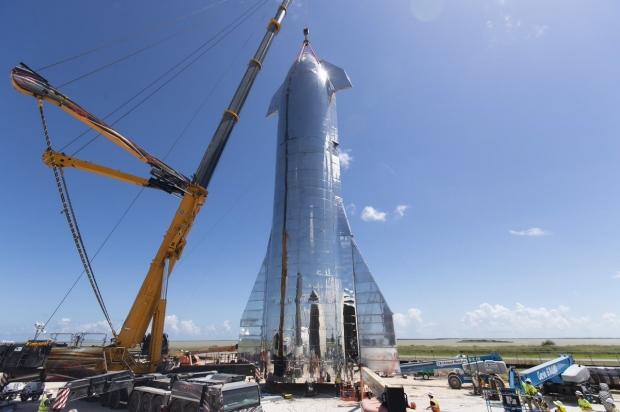 This is the Starship MK1 in all of its engineering glory, the first prototype that has been shown off by SpaceX as part of its continued foray into interplanetary transportation systems. Starship MK1 uses SpaceX's own Super Heavy rocket system that will see payloads delivered to both the Moon, and in future missions, to Mars.
Where the new Starship takes things to the next level is that it uses an in-space re-filling by propellant -- with the Starship docking with tanker Starship vessels to re-fuel before taking off for their larger destination -- Mars, and other planets in and around our solar system. The additional fuel is required for the large amount of supplies and passengers, of which we're talking supplies to build bases on other planets (like Mars) and up to 100 passengers.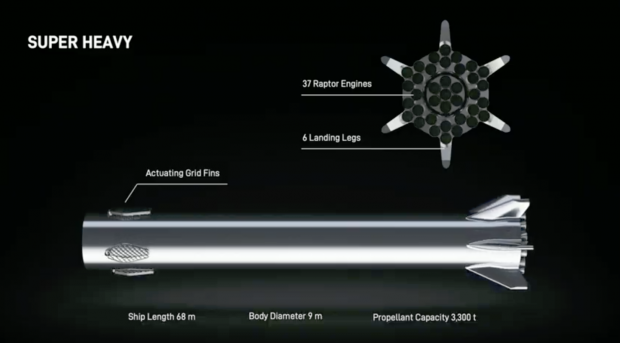 Musk has said that MK1 will be up and operational for test flights of around 20km or so within the next 60 days, while MK3 (two prototypes from now) will involve it being flung into orbit and that should be around 6 months from now.
6 months from now is a big, big deal -- with Musk really hyping it self up here but the SpaceX and Tesla Motors founder and real-life Tony Stark says that thanks to exponential advances in manufacturing we might even see Starship MK3 in less than 6 months.
Super Heavy requires 31 engines, with the Raptor engine powering both the Starship and its boosters for the entire system. Raptor production is expected to reach one per day by Q1 2020, which isn't too far away. Musk is reaching for the stars here, but you know what -- we need that on this planet. Hope. On Musk's world, it's not an S for SpaceX -- it's a symbol of (nerding out) hope. I'm someone who would rather be the guy trying and failing, than be the guy not trying at all. Musk is kicking ass for the human race here.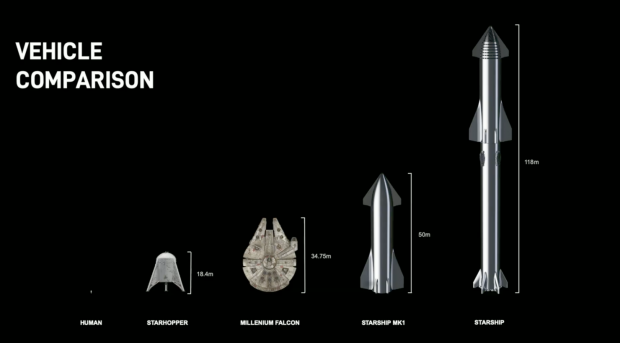 Starship in all its MK1, MK2, MK3, and MK4 prototypes will feature a slick fin design that will see the vessel move on their "bellies" as they re-enter our Earth's atmosphere. One it gets close to re-landing (all on its own) it will do a flip-like move that will swing it past vertical and then back to vertical (the other way to make it straight) for a soft landing.
Musk is on a rampage right now with another tease of 1 million miles in a Tesla EV, and now the huge Starship MK1 unveiling. I'm nerding out right now, guys.