Google quantum computer solves issue in 3 minutes versus 10,000 years
3 minutes 20 seconds versus 10,000 years... Google reaches QUANTUM SUPREMACY.
Published
1 minute & 14 seconds read time
The fight for quantum supremacy might have just been tipped into Google's favor, with the search giant saying it has reached a major milestone towards the development of quantum computing.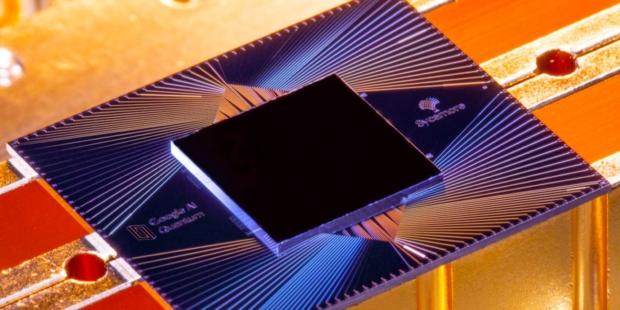 A recent paper was published and then quickly pulled on NASA's website, which read that "this experiment marks the first computation that can only be performed on a quantum processor". The research paper was titled "Quantum supremacy using a programmable superconducting processor".
Google's in-house quantum computer smashed through a calculation of a random number generator in just 3 minutes and 20 seconds, versus the world's fastest supercomputer -- Summit, which would take around 10,000 years. The authors of the paper wrote: "To our knowledge, this experiment marks the first computation that can only be performed on a quantum processor". Impressive stuff.
This doesn't effect the real-world whatsoever, but it is a monumental achievement for both Google, and the quantum computing industry at large. Google isn't stopping here either, as it expects the power of quantum computers to leap forward at a "double exponential rate".
Google thought it would have quantum supremacy earlier than 2H 2019, as it had originally planned to dominate the quantum computing game in 2017 -- but its 72-qubit system was proving difficult to reign in. After the 72-qubit system and its issues, Google created a 53-qubit system called Sycamore -- this system was used to reach quantum supremacy.
There's always in-fighting within the quantum computing (hell, every industry) with IBM's head of research Dario Gil calling Google's claim to quantum supremacy "just plain wrong". Gil says that Google's quantum computer is a specialized piece of hardware that is designed to solve one problem, and one problem only -- unlike IBM's own adventures into quantum computing.
Still impressive nonetheless.
Related Tags