GTA V is now online-only on PC thanks to Rockstar Games launcher
UPDATE: Rockstar fixed the issue with a patch, GTA V can now be played offline.

Published Thu, Sep 19 2019 12:07 PM CDT
|
Updated Tue, Nov 3 2020 11:47 AM CST
UPDATE: Rockstar has rolled out a patch that fixes the issue. GTA V and San Andreas can both now be played offline without and internet connection.
In order to Play GTAV in Offline Mode, players will need to:
Run the Rockstar Games Launcher and update it to the latest version

Sign in to the Rockstar Games Launcher

Update GTAV to the latest version

Launch GTAV via the Rockstar Games Launcher while online
Originally store is as follows.
Grand Theft Auto V and even GTA San Andreas now require internet to play on PC.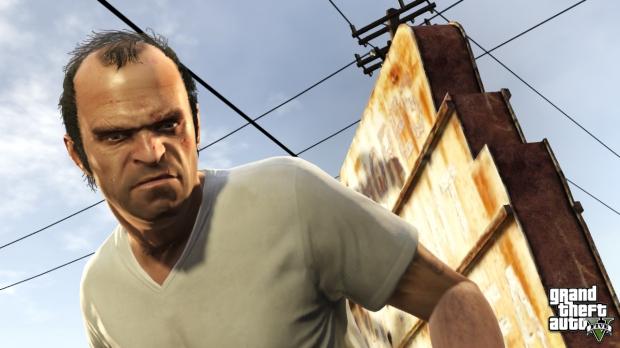 Yesterday Rockstar Games released its own proprietary games launcher on PC, bringing some unwelcome new restrictions to its most popular games like GTA V. Right now neither Grand Theft Auto V nor San Andreas can be played offline. We heard reports of this issue and tried it for ourselves, and can verify that the games require internet to launch even in singleplayer.
Games must now be authenticated via the Social Club service and pass through the Rockstar Games launcher on PC, regardless if you're launching them through Steam or another platform. Apparently this process can only happen if you're online.
The launcher does have an offline mode, and we were able to actually save our sign in credentials in the offline mode, but every time we tried to launch a game without internet access we got an error message that prevented games from starting up.
Here's the first error message we got. You need to sign in to the launcher online, then have it save your login. Only then will the launcher save your credentials offline.
We got another error message when trying to launch GTA V from the launcher in offline mode.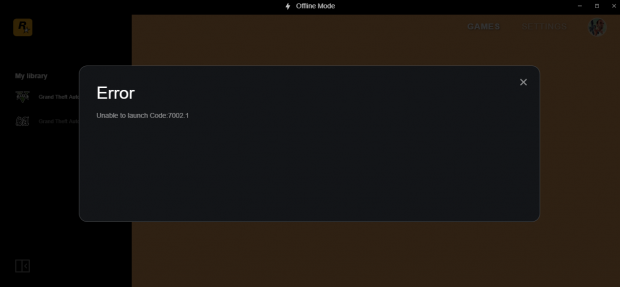 And finally, this error message popped up while trying to launch San Andreas while in offline mode.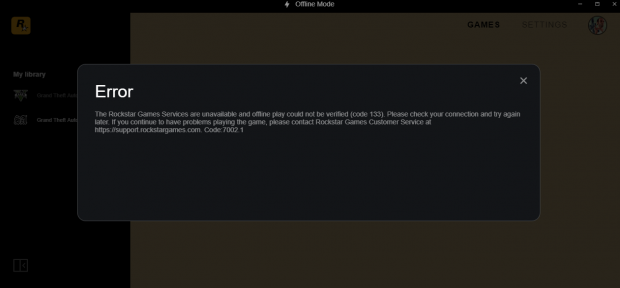 Of course Rockstar wants you to stay online when using the launcher, as it provides them with valuable key metrics like playtime, technical details like PC specs, engagement numbers for the monetized GTA Online mode, and more. There's a vested interest in incentivizing online play, but brute force is the worst way to do it.
Rockstar says it's aware of the issue and plans to fix it with an incoming update, so the online-only play is only temporary.
No Offline Mode for GTAV after installing the Rockstar Games Launcher

Question: Why can't I set my GTAV to Offline Mode now that I have updated to the Rockstar Games Launcher?

Answer: We are aware of an issue that is affecting some players' ability to play in Offline Mode and we are currently looking into it.
Related Tags