Sony's bus-sized 16K TV could cost up to $5.8 million
Oh, just $5.8 million? Easy. Better come with free 3D glasses!

Published Sat, Sep 14 2019 1:27 AM CDT
|
Updated Tue, Nov 3 2020 11:47 AM CST
Sony teased it's gigantic bus-sized 16K TV earlier this year, and has now unleashed it to consumers -- uber-rich consumers, as it could cost millions of dollars.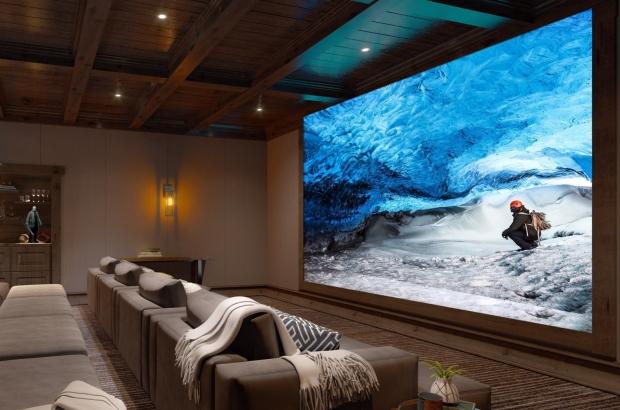 LG has a cheaper 88-inch 8K OLED that 'only' costs $30,000 but if you really wanted to show off then you'll spend up to $5 million on Sony's gigantic, and superior 16K TV.
Sony is using Crystal LED technology that uses micro LED modules, each 16x8 inches at 360x360 resolution and 3 small LEDs per pixel. This allows for a very bright 1000 nits of brightness, 10 bit grayscale, superior color reproduction (140% of sRGB) and what Sony says is "spectacular" 3D.
Thanks to the modular tech, Sony can provide various sizes that span in 4 different sizes and resolutions:
1080p - 18 modules at 8 feet wide

4K - 72 modules at 16 feet wide

8K - 288 modules at 18 feet wide

16K - 576 modules at 63 feet wide (!!!)
Each block costs $10,000 meaning a 4K screen will cost close to $720,000 while the insane 16K setup would cost $5.8 million. Better have a credit card with those reward points!
Sony Home Theater Projector VPL-VW295ES: Full 4K HDR Video Projector (VPL-VW295ES)
Related Tags