Monster Hunter World: Iceborne is already a huge success
Capcom wins big with Monster Hunter World's first and only expansion.

Published Fri, Sep 13 2019 3:32 PM CDT
|
Updated Tue, Nov 3 2020 11:47 AM CST
In just a week's time, Monster Hunter World's new Iceborne expansion has sold-in 2.5 million copies on PS4 and Xbox One. That's more than some AAA games ship in their entire lifespan.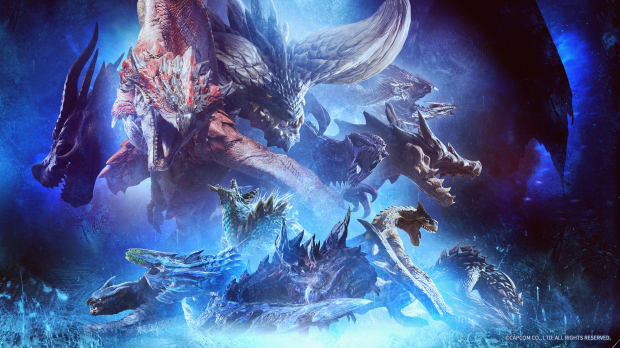 Lightning doesn't usually strike twice in the same spot...unless you own the Monster Hunter franchise. Monster Hunter World is already a titan in the industry, topping Capcom's sales charts as its best-selling game of all time. The online RPG provides tremendous engagement and revenues via cosmetic microtransactions and will last years to come. But now Capcom says the Iceborne expansion has shipped 2.5 million units, making for a total combined 15.6 million units sold-in to retailers.
Capcom bet a lot on Iceborne. It was clear from the start the expansion packed enough content to be a sequel instead of a paid DLC. Iceborne is the only major AAA release it'll ship this fiscal year (Capcom is gearing up games for next-gen consoles), and Capcom confirmed it'll be the first and last expansion for Monster Hunter World.
Iceborne's huge sales should propel Capcom's earnings even higher for Fiscal Year 2019, and will help fund ambitious new projects on Sony's next-gen PlayStation 5 and Microsoft's Project Scarlett systems.
Monster Hunter World: Iceborne is now available on PS4 and Xbox One, and will come to PC in January 2020, providing a nice little boost to Capcom's FY19 earnings.
Related Tags