EA cloud streaming service test coming soon with Titanfall 2, FIFA 19
EA is ready to start testing its new cloud streaming service.

Published Wed, Sep 11 2019 3:15 PM CDT
|
Updated Tue, Nov 3 2020 11:47 AM CST
EA will begin testing out its new cloud game streaming service sometime soon, complete with a closed technical test of four specific games: FIFA 19, Unraveled, Titanfall 2, and Need for Speed Rivals.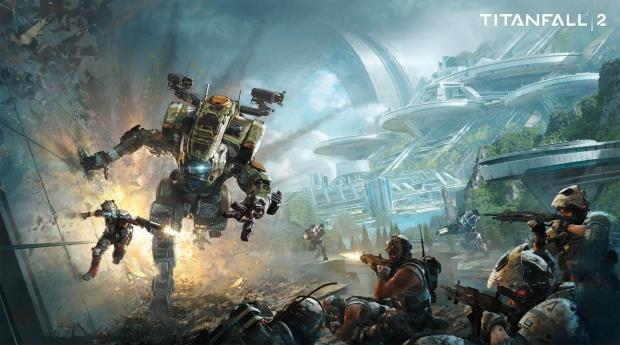 Today EA Chief Technology Officer Ken Moss announced that player testing of the new game streaming service will roll out soon. No exact dates were given but Moss says only four games will be supported. EA hopes to glean valuable feedback on streaming's most limiting factors, including latency and disruption, and confirms the service is powered by Amazon Web Services.
"I'm excited to share that we'll be taking an important step in this learning journey as we host an exclusive external trial for our players to experience games streamed through EA's cloud technology," Moss said.
"First, we want to ensure that there is strong quality of service in cloud gaming by being able to adjust to real-world, often less than ideal, conditions such as unstable bandwidth and network strength. Over the last decade, latency and jitter have made cloud gaming a non-starter for any serious gamer. But now that the global cloud infrastructure is finally reaching ubiquity, EA is working on leveraging AWS and the public cloud so that we can deploy as close to the players as possible, even in the face of unstable networks and changes in bandwidth. This player test will help us to better understand how our games perform across real-life scenarios."
Like everyone else in the games industry right now, EA is making its own game streaming service to bolster its billion-dollar revenues and boost recurring engagement. The idea is to carve out another niche into its secular, wholly-owned Origin platform and host its own first-party and funded indie projects on a competing service. Whether or not this will work in a fledgling landscape already dominated by big players like Google and Microsoft remains to be seen.
The new streaming endeavor is part of EA's new experimental SEED division that's focused on latent technologies including VR, neural learning, AI, and cloud computing. EA's cloud gaming will be powered by Project Atlas, a new foundation that arms its internal developers with systemic tools rooted in the DICE games engine to create accessible, cross-platform experiences.
We don't know when EA's streaming tests will begin, nor do we know the actual name of the service itself or how much it'll cost. EA is still ironing out those details. Be sure to sign up as an EA Community Playtester if you're interested in trying the service out.
Related Tags