Enter our 'Nekrotronic' Blu-ray giveaway!
Take home the crazy sci-fi fantasy on us!

Published Sun, Sep 8 2019 1:10 PM CDT
|
Updated Tue, Nov 3 2020 11:47 AM CST
Thanks to our friends at Universal Sony Home Entertainment, we have ten Blu-ray copies of the new release sci-fi/ fantasy hit 'Nekrotronic' to give away, plus one lucky winner will also take home a set of two original storyboards signed by Director Kiah Roache-Turner, along with a copy of the film on Blu-ray.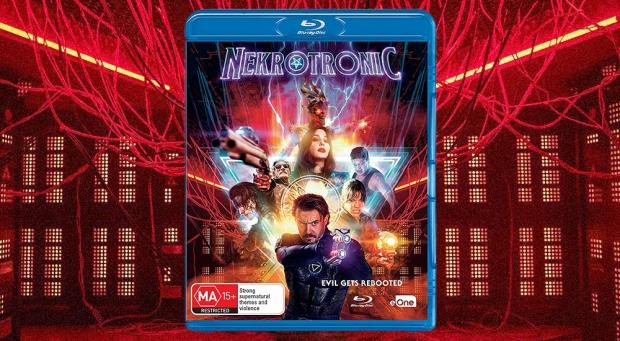 Howard North, a down-on-his-luck sewage worker, gets dragged into a global conflict between the Nekromancers, a family of badass demon hunters, and Finnegan (Monica Bellucci) - an evil demon who absorbs people's souls to increase her power. When Howard finds out the truth behind Finnegan's past and her dark plans for the future, he teams up with his new friends to discover he is the ultimate Nekromancer, the only one with the power to defeat her and save the world.
To go into the running to win a prize, post this article to your social media profiles, send your postal address to ben at TweakTown dot com and correctly answer the following question before the competition closes on 14 September.
Name the debut film from 'Nekrotronic' director Kiah Roache-Turner.
'Nekrotronic' is out on Blu-ray, DVD and Digital from 10 September.
Related Tags