PS5 devkit won't be final design, devkits always look quite different
Devkits almost always look different than the final consoles, and the PS5 devkit may not be the retail design.

Published Fri, Aug 23 2019 10:54 AM CDT
|
Updated Tue, Nov 3 2020 11:47 AM CST
Mockups and renders are always a huge part of next-gen console hype, and some PS5 mockups started floating around based on the console's devkit design. But this isn't how the finalized PlayStation 5 should look--devkits are usually pretty different.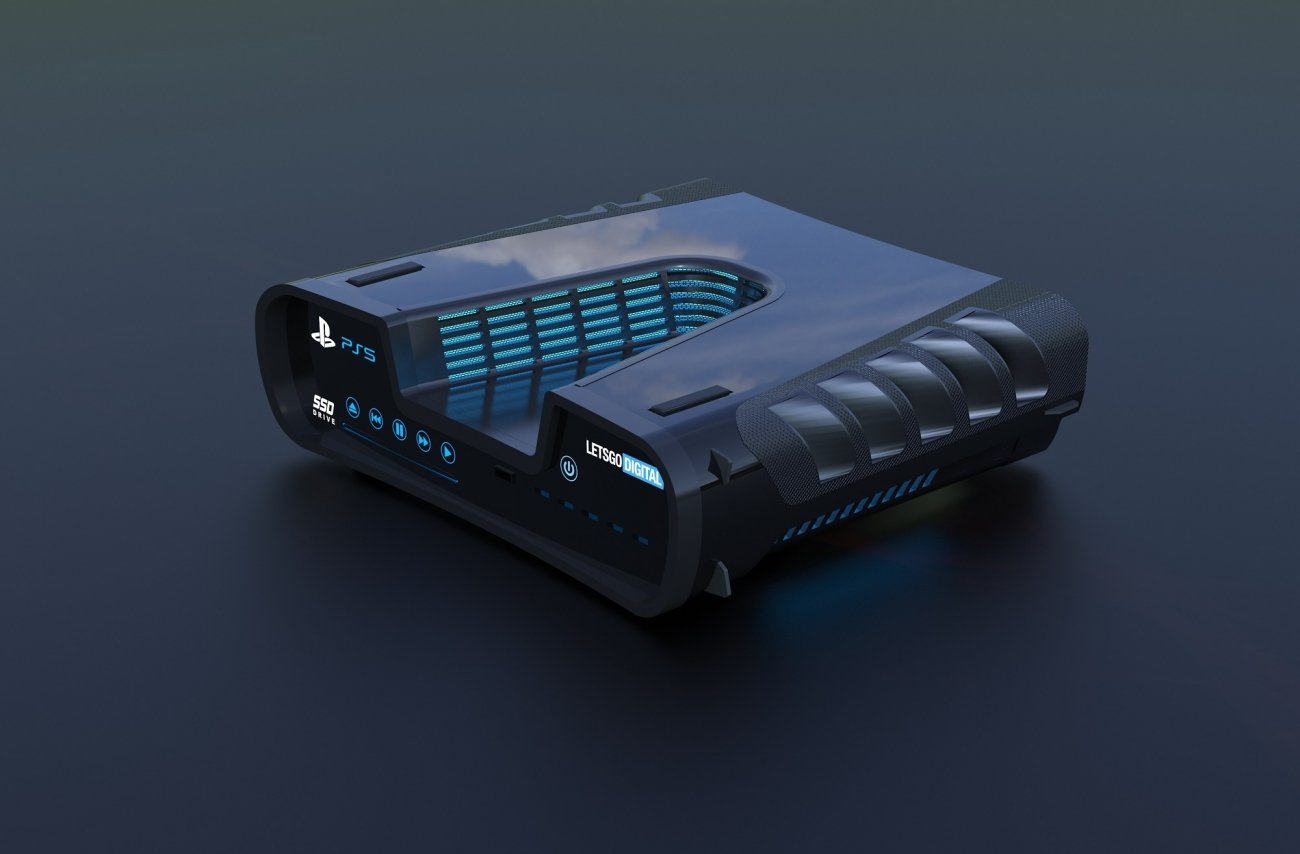 Compared to other devkits over the years, the PS5's devkit looks pretty flamboyant (we're not 100% sure if Sony's recent patents are actually a PS5 devkit, and only one Codemasters dev has stepped in to confirm). It's got a dramatic chassis with a layered V-shaped design, presumably for cooling the system's higher-end Navi GPU and Zen 2 CPU hardware. This makes sense considering devs are encouraged to push the hardware to its limits and max out CPU, GPU, and system memory limitations. But this mockup probably doesn't reflect the PS5 that'll be out on store shelves in late 2020.
Historically, developer kits of consoles are always quite different than the final design. It's a question of raw performance design versus a sleek, efficient, and appealing consumer product. Right now the PS5 looks like a next-gen Johnny 5 or a futuristic manta ray or something, not like the usual systems Sony sells. I mean, the original Xbox One (codenamed Durango) devkit was an actual PC tower not a console.
Here's a brief rundown of devkits compared to current console designs:
PlayStation 4
PS4 devkit (left) vs the final PS4 model launched in 2013 (right).
PS4 Pro (Codenamed NEO)
PS4 Pro's devkit (left), compared to the final design (right).
Xbox One (Codenamed Durango)
Xbox One devkit (left) vs the final Xbox One released in 2013 (right).
Xbox One X (Project Scorpio)
Microsoft's newer consoles actually look similar to their devkits: Project Scorpio devkit (left) vs Xbox One X final design (right).
The disparity between devkits and final consoles gets greater the farther you go back, but we'll just stick with current-gen hardware for now.
Sony's PlayStation 5 is due out holiday 2020, and it should be pretty expensive thanks to the hardware used and the United States' proposed China tariff on imported goods.
PlayStation 5 confirmed specs:
Navi GPU

Zen 2 CPU

Ultra-fast SSD (likely via PCIe 4.0)

Support for 4K 120 Hz TVs

Ray-tracing enabled

8K graphics support (probably video, not gaming)

Plays all PS4 games
Related Tags