Microsoft could be targeting actual 4K 60FPS for games on Project Scarlett.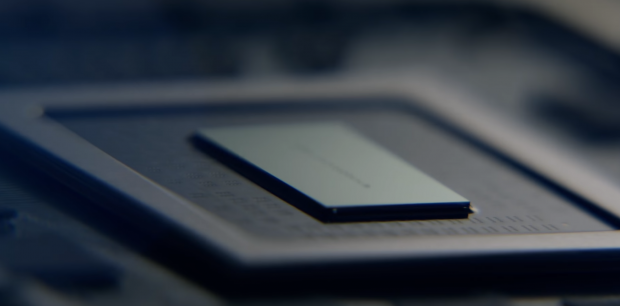 Microsoft's new Project Scarlett console supposedly "eats monsters for breakfast." It'll feature a Zen 2 CPU and Navi GPU for next-gen performance, and is four times as powerful as the Xbox One X, hinting at roughly 24TFLOPs of raw power. But how far can it push games? Microsoft might be targeting 4K 60FPS in every Scarlett-optimized game, using the heavily customized AMD SoC and clever tricks to pull it off.
In a recent interview with Gamespot, Xbox boss Phil Spencer discussed Scarlett's design points. "I think the area that we really want to focus on next generation is frame rate and playability of the games. Ensuring that the games load incredibly fast, ensuring that the game is running at the highest frame rate possible. ...People love 60 frames-per-second games, so getting games to run at 4K60 I think will be a real design goal for us."
Besides tremendous power and capability, Scarlett is built around making games look and feel great. Is it even possible to hit native 4K 60FPS in most Xbox games? Maybe, but first-party games will benefit most as devs closer to Microsoft have more time to eke out more power and use interesting tools and tricks to make it happen.
Remember Turn10 was able to hit native 4K 60FPS in Forza 7 while using 70% of the Xbox One X's GPU--a GPU that's 4 times weaker then Scarlett. This bodes well for Microsoft's stable of first-party devs like 343 Industries, who will push Scarlett to its limits for Halo: Infinite.
At the same time, Spencer says frame rates are quite important this time around. This hints at variable modes for Scarlett, which was actually obvious from the start. Not every game should be mandated for 4K performance (Microsoft would be foolish to mandate resolution, as not every dev can handle that kind of load) but the games that do play in 4K may all hit 4K 60FPS.
After all, Scarlett won't be exclusive to 4K UHDTVs--you can plug it into a 1080p display and still play games. Expect games to play faster on 1080p TVs and even FreeSync 2-enabled monitors for more streamlined play. We should see adaptive sync play a bigger role in this generation.
Project Scarlett confirmed details:
Zen 2 CPU

Navi GPU

4x as powerful as the Xbox One X's 6TFLOPs of perf

Super-fast SSD that can be used as VRAM (likely PCIe 4.0)

Supports 8K resolution (likely media playback)

120FPS gaming

Can deliver up to 40x more performance than Xbox One in specific use cases

Raytracing confirmed

Backward compatible with Xbox, Xbox 360, and Xbox One games

Compatible with Xbox One accessories
Spencer continues by highlighting the main goals with Scarlett:
"The thing that's interesting is, this generation, we've really focused on 4K visuals and how we bring both movies through 4K Blu-ray and video streaming, and with Xbox One X allowing games to run at 4K visuals will make really strong visual enhancements next generation.
"But playability is probably the bigger focus for us this generation. How fast do games load? Do I feel like I can get into the game as fast as possible and while it's playing? How does it feel? Does this game both look and feel like no other game that I've seen? That's our target."
Devs have some interesting methods to milk Scarlett's total power and hit these performance points. They can use the super-fast PCIe 4.0 SSD as extra VRAM. Not all of the tricks have been revealed yet, but devs are already able to deliver up to 40x more perf than original Xbox One consoles.
Whether or not Project Scarlett can indeed hit these targets remains to be seen, but we should still expect true next-gen console gaming--all with the added benefits of last-gen game and peripheral support.
Project Scarlett releases holiday 2020, but no price has been announced.