AMD ending sales of its Radeon RX 5700, RX 5700 XT already?!
Did AMD just discontinue its new Navi-based Radeon RX 5700 and RX 5700 XT?

Published Aug 10, 2019 12:44 AM CDT
|
Updated Tue, Nov 3 2020 11:47 AM CST
Update: AMD has issued a statement, clarifying the situation: "We expect there will continue to be strong supply of Radeon RX 5700 series graphics cards in the market, with multiple designs starting to arrive from our AIB partners. As is standard practice, once the inventory of the AMD reference cards has been sold, AMD will continue to support new partner designs with Radeon RX 5700 series reference design kit".
AMD only launched its Radeon RX 5700 XT and RX 5700 just over a month ago now, and now we have reports from Cowcotland that the new Navi-based cards have been pushed into EOL status, or end-of-life.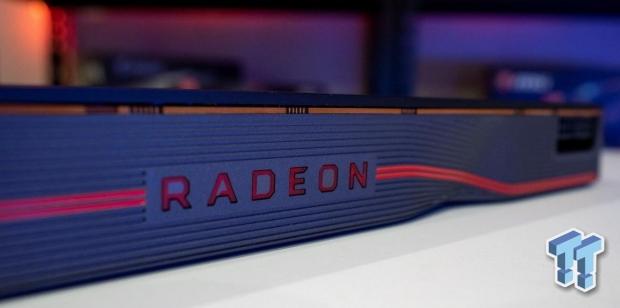 The news is a surprise, but it does make sense if you think about it. The reference cards eat up AMD manufacturing time and most likely cost them a decent amount of coin to produce, and in a few days the third-party custom Radeon RX 5700 XT and RX 5700 cards launch.
AMD could just discontinue its own reference cards and allow its AIB partners to make better, faster, more efficient custom Radeon RX 5700 series graphics cards instead. Right now you can still buy the RX 5700 XT and RX 5700 from AMD, but with custom cards around the corner I would wait and see what happens next.
Right now I have two custom cards in my hands and will have reviews of them... well, soon... as I can't say when exactly. Exciting times!
Related Tags