Nintendo profits dip by $100 million on soft exchange rates
Exchange rates wipe over $100 million from Nintendo's Q1 profits.
Published Jul 30, 2019 3:16 PM CDT
|
Updated Tue, Nov 3 2020 11:47 AM CST
1 minute & 24 seconds read time
Thanks to an exchange rate dive, Nintendo's Q1'19 earnings profits plummet by almost 50%.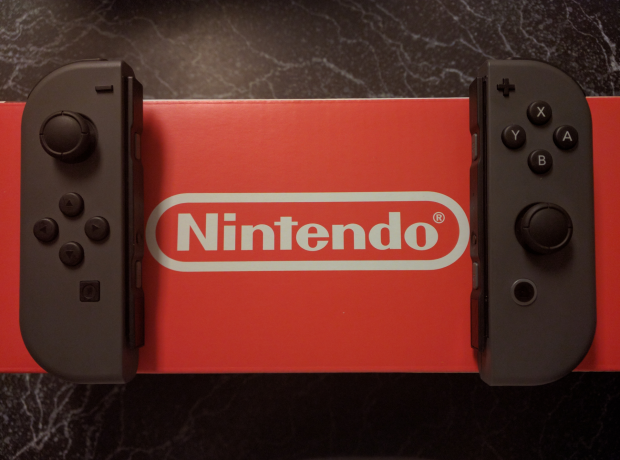 Nintendo today reported its earnings for the Fiscal Year Q1'2019 period, and the results are quite good despite a foreign exchange rate hit. Against the U.S. dollar, Japanese yen saw dropped roughly 3% to 107.75 yen/1USD in the three-month period from April to June 2019, causing Nintendo to lose roughly 12.062 billion yen ($111.94 million) from exchange rate drops (reported as non-operating expense losses).
By raising expenses, this exchange hit affected Nintendo's Q1 total profits, which were down by 45% year-over-year to 16.6 billion yen ($154.09 million).
Net sales were up 2.35% YoY to 172.11 billion yen ($1.59 billion), driven strongly by the Nintendo Switch hardware and software. Overseas sales outside of Japan made up 76.5% of total net sales for the quarter, and Super Mario Maker 2 blasted out of the gate with 2.42 million units sold so far.
Costs of goods sold for the Q1 period rose 4% to 88.69 billion yen ($823.13 million) as Nintendo preps more hardware and games for retail shipment. Operating income dropped by 10% to 27.42 billion yen ($254.55 million).
Overall Nintendo is doing quite well for itself and the Switch is still propelling it to lucrative earnings. The foreign exchange hit did wipe out a portion of earnings, but it's nothing Nintendo can't weather or handle.
The platform has now sold over 36 million units worldwide and continues gaining momentum in the U.S. and other countries. Nintendo reports that digital is also likewise growing, having increased by 60.5% YoY to 30.6 billion yen ($283.9 million). This is big for Nintendo, as they want to emulate competitors like Sony and Microsoft with their own Switch Online service framework aimed at engagement, monetization, and recurring subscriptions.
Nintendo Q1'19 earnings at-a-glance
Net Sales - 172.11 billion yen ($1.59 billion), up 2.35% YoY
Operating Income - 27.42 billion yen ($254.55 million), down 10% YoY
Total Profit - 16.6 billion yen ($154.09 million), down 45.7% YoY
Related Tags