Xbox consoles won't go extinct, Microsoft CEO says
Microsoft will continue making consoles after Project Scarlett, company CEO Satya Nadella says.

Published Mon, Jul 29 2019 4:50 PM CDT
|
Updated Tue, Nov 3 2020 11:47 AM CST
Even with cloud game streaming on the rise, Microsoft has no plans to kill off Xbox consoles.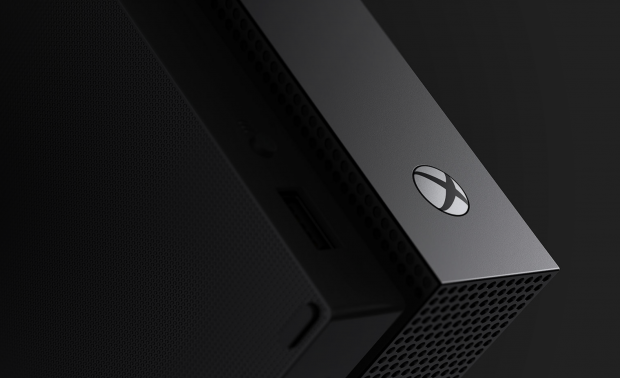 In a recent interview with Fortune, Microsoft CEO Satya Nadella reiterates that Xbox consoles are here to stay. And rightly so: consoles are massively important to the Xbox brand as a whole. Project xCloud streaming is just a part of a whole and compliments the ecosystem. It won't replace consoles.
Microsoft's next-gen Project Scarlett aims to push the bar with high-end specs like a Navi GPU and Zen 2 CPU from AMD. But it's not the end of the Xbox hardware brand, Nadella says. "The living room is not the only place where people play games-the living room is a super important place where they play games," Nadella said. "We still love our console, we're going to have another console. We're going to keep at it, because we think that there are people who want to play games on the console."
Nadella goes on to say Microsoft will deliver more on PC as well.
All of the company's first-party studios will simulatenously release their games on PC alongside Xbox consoles for maximum exposure, sales, engagement, and a further way to synergize the two Windows 10-powered platforms. We'll see these games harness the raw might and flexibility of PC with tighter optimizations across the board.
"And it just so happens that people love to play games on PCs. We didn't have much of a value proposition to them other than saying we have the Windows operating system, and we've done everything we've can to serve developers there. But we're now going to do even more on the PC."
Nadella's words echo those of Phil Spencer, who affirmed Project Scarlett won't be the last Xbox console.
"We're not planning for Scarlett to be our last console. We're continuing to invest in our hardware team, we're going to ship Project Scarlett and we think it's an important design point in the balance between CPU and GPU that we've just never really hit on a console before, which is going to help us with feel and frame rate and refresh rate synced with game loops and stuff," Spencer said in an interview with Giant Bomb at E3 2019.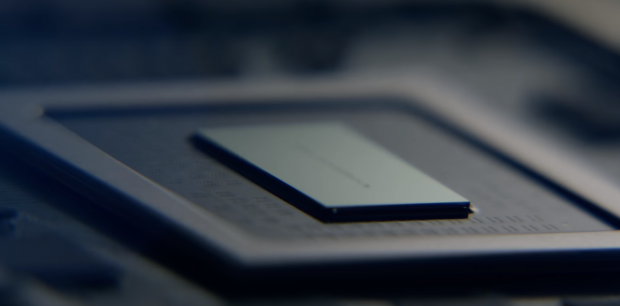 Project Scarlett's custom SoC built in tandem with AMD, uses 7nm node and sports Zen 2 CPU and Navi GPU architectures.
Microsoft would be foolish to eradicate these dedicated platforms in favor of iffy services like game streaming, and luckily Microsoft's higher management seems to agree.
The Xbox One family of systems has carried the brand through an age of billion-dollar earnings, and helped Microsoft build its digital empire. These consoles serve as conduits and outlets to a huge bustling economy where millions of gamers play, pay, and engage with all forms of entertainment--all the while earning Microsoft quite a bit of cash.
The company has set itself up with multiple forward-thinking strategies that perfectly synergize with one another to create a cohesive framework that makes money over time; through mutualistic services like Xbox Game Pass, Xbox LIVE, and soon Project xCloud, Microsoft opens up a vast sea of options for gamers and everyday consumers to explore, buy, and play.
Despite earning less than Sony's PlayStation division and selling less systems than the PS4 or even Nintendo Switch, the Xbox brand has routinely delivered billions in revenue every quarter and consistently pulls in roughly $10 billion every year. Microsoft has built the Xbox brand to last, it's been built to weather storms and offer a service-first infrastructure that makes recurring cash on a more consistent basis versus strong growth spurts in sales and hardware.
Microsoft's higher-end next-gen Project Scarlett system is due out by Holiday 2020 alongside Halo Infinite.
Check below for more information:
Project Scarlett confirmed details:
Zen 2 CPU

Navi GPU

4x as powerful as the Xbox One X's 6TFLOPs of perf

Super-fast SSD that can be used as VRAM (likely PCIe 4.0)

Supports 8K resolution (likely media playback)

120FPS gaming

Can deliver up to 40x more performance than Xbox One in specific use cases

Raytracing confirmed

Backward compatible with Xbox, Xbox 360, and Xbox One games

Compatible with Xbox One accessories
Related Tags