Epic Store cloud saves are live, but only for a few games
Epic implements basic features to its digital storefront, but it still has a long way to go.

Published Thu, Jul 25 2019 6:24 PM CDT
|
Updated Tue, Nov 3 2020 11:47 AM CST
The Epic Store now has cloud saves in select new games, but widespread adoption will be slower.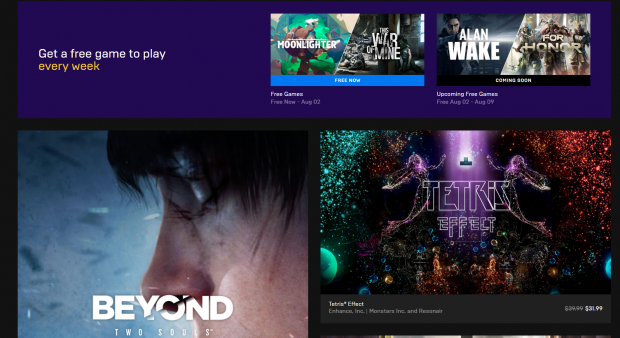 The Epic Store is missing lots of basic features you'd expect from an online digital storefront, let alone one ran by a billion-dollar company. That's starting to change slowly but surely, and Tim Sweeney today confirmed that newer titles like the now-free indie Moonlighter will support cloud saves. Both new and old games require manual updates from the store team, and there's no word on when all games will get cloud saves. Sadly there was no update on a shopping cart (which is arguably more important).
"Cloud saves are enabled for a couple of new games right now. We have a bit more work to do before rolling it out more widely," Sweeney said on Twitter.
Sweeney also says cloud save support has to be added on a game-by-game basis and should be painless otherwise. It shouldn't require any updates from developers.
This move is the latest bid to make the Epic Store more appealing to consumers and gamers. The store is already winning over developers and publishers with lucrative monetary incentives, which include outright bonuses for timed exclusivity and an attractive 85% revenue split.
The Epic team promises to make EGS more like Steam and add in key features like a shopping cart, cloud saves, mod support, achievements, and other basic UI changes. So far the store is rather ramshackle and does a bad job relaying information at a glance...and hopefully this changes in the future.
Related Tags