Thanks to games like Anno 1800, The Division 2, and Assassin's Creed: Odyssey, the PC platform now leads as Ubisoft's top-seller.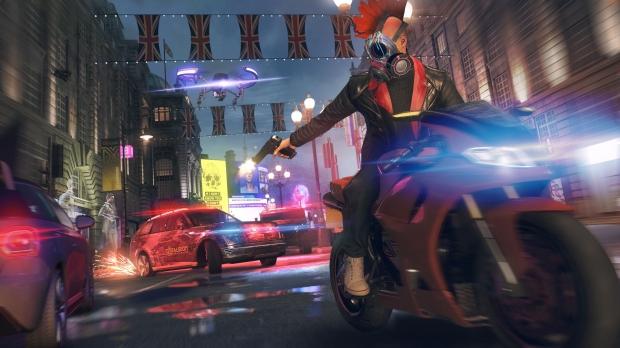 Thanks to a wider install base and a more closed-off ecosystem with comparatively more expensive games, consoles typically lead the sales charts for major publishers. But in Ubisoft's latest financials, PC gaming usurped PS4 and Xbox One to earn the lion's share of revenues. For Fiscal Year Q1'2020's three-month period from April 1 through June 30, PC made 34% of Ubisoft's total quarterly net bookings, or about 106.82 million Euros ($121.34 million). This represents a 10% increase from last year.
Ubisoft attributes this rise to Anno 1800, a PC-only game exclusive to the Epic Games Store and uPlay, and other games like Rainbow Six: Siege and The Division 2 helped generate revenues. In fact, Ubisoft says The Division 2 is the best-selling game of 2019 so far on all platforms. What's more interesting is that sales are not only up, but microtransaction revenues are climbing too; Ubi made $170.85 million from player recurring investment in the quarter.
"The 34% was also pushed by Anno which is a PC specific game. But even with that launch, we had very good performance on PC overall," said Ubisoft CEO Yves Guillemot in a recent earnings call.
PC - 34% of total net bookings, 106.82 million Euros ($121.34 million)
PS4 - 31% of total net bookings, 97.40 million Euros ($110.64 million)
Xbox One - 18% of total net bookings, 56.55 million Euros ($64.24 million)
Nintendo Switch - 5% of total net bookings, 15.71 million Euros ($17.84 million)
Read Also: uPlay+ on PC is transformative for Ubisoft's digital business
Ubisoft's sharp focus on engagement-driven live games continues paying off big, and the company notes that both earnings and playtime are up across its variety of online-driven titles.
The company's new uPlay+ subscription, which offers access to more than 100 classic and new Ubisoft games for $15 a month on PC, will help drive continued cashflow from the platform. The exclusivity deal with the Epic Games Store should likewise spark sales as gamers migrate over to uPlay and to avoid the controversial storefront--an unintended move that sees Ubisoft keeping 100% of all game sale revenues.