Guerrilla Games ramping up for new PS5 game
Guerrilla Games is hiring tons of new devs for its next big projects.

Published Thu, Jul 4 2019 4:29 PM CDT
|
Updated Tue, Nov 3 2020 11:48 AM CST
Guerrilla Games is significantly ramping up its forces, signifying work on big next-gen projects is underway.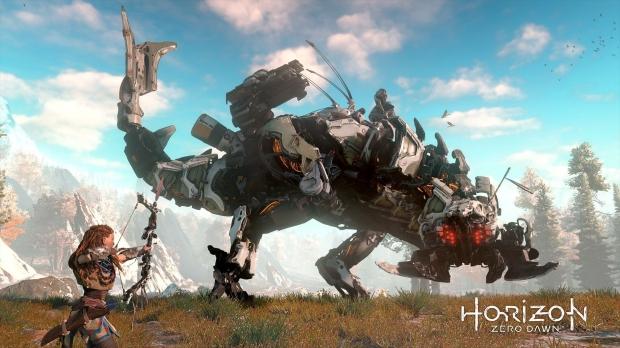 Just yesterday Guerrilla Games put up 64 new job listings on its website (which is now down, curiously enough), and many of them are for senior high-level positions (some of these might be repeats though). The listings give key details on what the studio is working on next while seemingly corroborating reports of a Horizon: Zero Dawn sequel for 2021.
Guerrilla is calling for devs from all disciplines from animation and network engineering to character artists and writers. Based on the job titles we can extrapolate some simple information. For example, Guerrilla is hiring a senior technical animator for its Living World team, and a Senior Writer who will push "dramatic story-telling in open-world games." Some interesting clues can be gleaned from the following listings:
Senior Technical Animator - Living World

Senior Game Writer

Senior Vegetation Artist

Network Engineer
Here's a brief description of the Senior Writer's role that fits right into a Horizon: Zero Dawn sequel:
"We push the boundaries of dramatic storytelling in open-world games. Our aim is to have players hooked by our quests and characters, enjoying dialogue that crackles, and savor our stories long after they put down the controller. To accomplish these goals, we collaborate closely with designers, artists, animators, actors and technicians throughout the studio, and beyond."
It's extremely likely these new projects will be optimized for Sony's next-generation PlayStation 5.
As a high-profile first-party studio with an extremely potent games engine, Guerrilla Games should be very instrumental in shaping the PS5's hardware and development toolsets. All consoles are made with integral feedback from developers closest to the source, and for Sony, this means teams like Naughty Dog, Guerrilla Games, and Sony Santa Monica.
Essentially Guerrilla's employee ramp-up is two-fold: it wants to fortify its teams for its new projects as well as provide more hands-on deck to tweak the PS5 in these critical early stages. The PS5's silicon is only now being shaped and formed; at Sony's guidance, AMD is customizing an APU outfitted with potent Zen 2 CPU and Navi GPU tech, and there's lots of trial and error and scaling needed for this process.
So what's Guerrilla working on exactly?
We don't know for sure, but we're confident a Horizon: Zero Dawn sequel is happening. We might also get a new Killzone game, too.
Related Tags