Punk band Refused rocks out as Cyberpunk 2077's Samurai
CD Projekt RED enlists punk band The Refused to bring the Samurai to life.

Published Wed, Jul 3 2019 8:02 PM CDT
|
Updated Tue, Nov 3 2020 11:48 AM CST
Cyberpunk 2077 is getting the help of some real-life punkers who will bring gritty anti-establishment tunes to Night City.
In Cyberpunk 2077, Samurai were more than a rock band: they inspired rebellion and resistance against a future ruled by mega-corporations. Having sparked underground movements from his music, Samurai's lead singer Johnny Silverhand (played by Keanu "You're Breathtaking" Reeves) will be a big guerrilla force in the game. Now we get a taste of that sci-future angst.
CDPR has teamed up with Swedish band The Refused to bring Samurai's big hits to life, starting with the single Chippin' In.
"I'm incredibly excited about having Refused on board for Cyberpunk 2077," said Marcin Przybyłowicz, Music Director, CD PROJEKT RED. "I know for a fact there are a lot of fans of the band at the studio, including Piotr Adamczyk, one of the composers working on the game, who came to me with the idea for this collaboration. I'm very happy he did, because the massive riffs, powerful drums, and hard-hitting vocals the guys from Refused deliver as SAMURAI have blown me away," added Przybyłowicz. "I can wholeheartedly say the punk factor of Cyberpunk 2077's music is through the roof!"
"Like us, SAMURAI is a group of rebels, albeit in a different time and place," said Dennis Lyxzén, Lead Vocalist of the band Refused. "Working together with CD PROJEKT RED, writing music and song lyrics for Cyberpunk's chrome rock icon was fun, but also very different in the creative sense. It was an unexpected challenge that turned out to be right up our alley and really got us going. The songs turned out great and the game looks insane," added Lyxzén.
Cyberpunk 2077 will release April 16, 2020 for PS4, Xbox One and PC.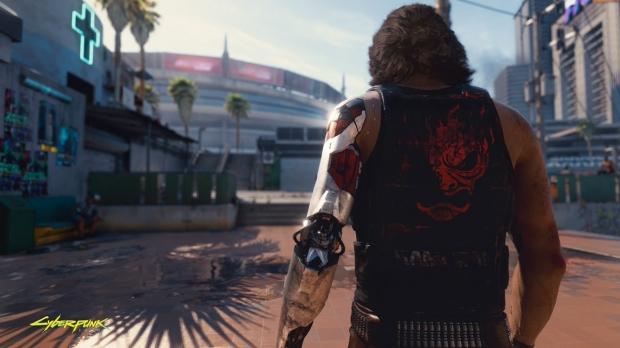 Related Tags