Popular gaming YouTuber Etika found dead in Manhattan River
Police confirmed that Desmond 'Etika' Amofah has been found dead in in Manhattan's East River.

Published Wed, Jun 26 2019 3:00 AM CDT
|
Updated Tue, Nov 3 2020 11:48 AM CST
A very well-known gaming YouTuber has been found floating dead in Manhatten's East River yesterday evening, police have confirmed the body is Desmond 'Etika' Amofah, age 29.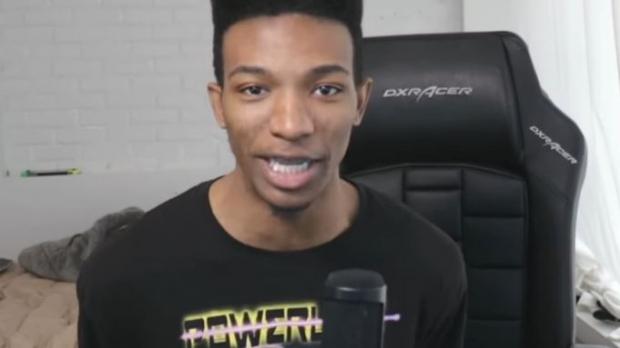 Etika began his YouTube career back in 2012 and gained quick popularity over the seven years he was active. He was known for his reaction videos towards new game announcements such as Super Smash Bros. Ultimate and some other large Nintendo titles. Etika amassed quite the following around 800,000 fans who he referred to as his JoyCon Boyz - this number is an approximation of all of his social media channels such as YouTube, Twitch, Twitter and Instagram.
After sometime being in the social media spotlight, Amofah announced his struggle with mental health last October when he self-destructed his own YouTube Channel. Amofah then went on to make references to suicidal tenancies and in April police had to detain him in his apartment. Police told Kotaku that Amofah's urges were due to his "psych history".
Just last week, Amofah uploaded a selfie video of himself explaining what seemed to be like a final goodbye to his fans. The video which has now been taken down by YouTube was full of apologies to all of his friends, family and fans who he said he had "pushed away". Some of the other quotes found in the video are; "It was a fun life. I had a great time. It was great. But for it to be cut so short-it's fucked."
Kotaku managed to get in contact with an NYPD representative, here is the official comment from the police: "At approximately 18:18 hours [yesterday], police responded to a 9-11 call with a person floating in the water in the vicinity of the South Street Seaport in the confines of the 1st Precinct. Upon arrival, officers discovered an unresponsive, unidentified male at that location. The NYPD harbour removed the male to Pier 16, where EMS pronounced him deceased. The medical examiner will determine the cause of death and the investigation is ongoing."
The Nintendo community of content creators have taken to Twitter to show their support of Etika. Streamers and YouTubers such as ZeRo have expressed their honor by changing their Twitter profile picture to the one Desmond had on his own Twitter page.
Suicide is not a thing to mess around with, so if you know someone who is suicidal or if you the one reading this has suicidal urges please do your friends, family and most importantly yourself a favor and call suicide helpline at 1-800-273-8255.
Related Tags