Bethesda consults Elon Musk on Starfield, its new space game
Bethesda talked to Elon Musk to help craft Starfield, the studio's big new space epic.
Published
2 minutes & 31 seconds read time
Bethesda consulted directly with SpaceX and its CEO Elon Musk to help form and shape its new interstellar IP Starfield.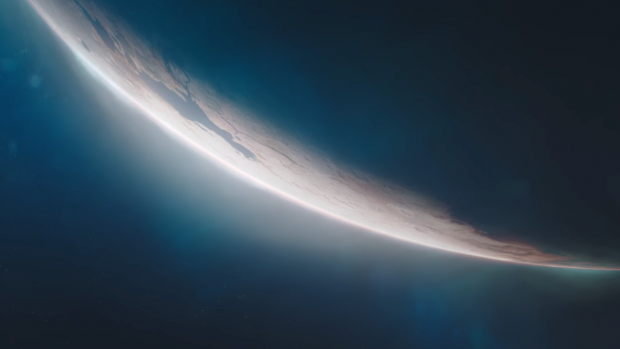 Starfield is Bethesda's first new IP in decades. The so-called singleplayer space epic is "incredibly ambitious," and set in a future where space travel is advanced, but not like Star Trek with its comfortable warp speeds. Space exploration will still be quite dangerous in Starfield. This setting is a new frontier for Bethesda and to help get the details right and flesh out its new jaunt into the stars, Todd Howard talked to Elon Musk about everything space, from technology and physics to planets and faster-than-light travel.
"Starfield is further in the future [than today]," Todd Howard said in a recent E3 Coliseum stream with Elon Musk, and further hints advanced tech like autonomous vehicles could be in the game.
"Going back to our risk and failure topic, I think the world needs more people like Elon who say 'I don't know how that works, I'm going to try this a different way.' A lot of people will doubt that. Whether it's going to space in that way or self-driving cars--I'm very passionate about those things. As it comes to what's happening at SpaceX, it's like what are the new limits of the physics of the engines and things like that, where talking to Elon, we ask how far things can go in our current reality and how would we move beyond that in a fictional way."
(Continued below)
We're not sure how much impact Elon Musk will have on the game but I can't think of anyone better to give advice on space travel tech, especially in a fictional theoretical setting for a game.
Of course Howard was careful to say Starfield isn't coming any time soon. The game is currently in production and is in a playable state, but it's still far off from releasing.
"Everyone needs to be patient on Starfield. But what I can say is...how we approach it so it feels authentic and plausible. We talked about what kind of fuel the ships use, we're using Helium-3, or how do the physics work in space...gravity and those kinds of things.
"But we have to game-ify it some so that it's not as punishing as actual space travel. Traveling in space in our game is still dangerous. It's still dangerous to go and explore, but lots of people still do it."
The Bethesda Game Studios director also recently said he'd rather spend longer on a game than rush it out the door. Starfield should be a prime example of something not to rush; it's a passion project, something new and unique, and is one of the "big and crazy projects" Howard teased back in 2016.
There's no telling when Starfield will be out, but don't expect it before next-gen consoles releases in 2020.
Related Tags