BioWare's absence at E3 2019 didn't go unnoticed, but the studio says they're still committed to Anthem's development.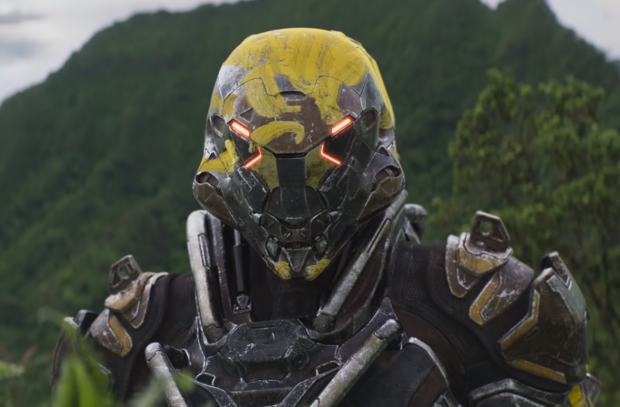 Anthem is dying. The game was meant to be a huge live service title that spread across years of play, complete with expansions and monetized content. Due to a disastrous development cycle, a terrible misunderstanding of how live games operate, and rushed gameplay mechanics, BioWare's evolving dream game fell short of its goal. But BioWare isn't giving up, and nor should they.
So what's going on with Anthem anyway? Most of BioWare's core team has moved onto Dragon Age 4 and Anthem is now in the live operations maintenance stage. No new footage, DLC, or content was outlined during EA's big EA Play event. Anthem producer Ben Irving hints BioWare is taking a more improvised, impromptu approach to Anthem that focuses strongly on player feedback. The idea is by listening to gamers, BioWare can make Anthem a playground that's actually fun.
"It's been a wild ride. We've learned a lot of lessons over the last four months. I think one of the most important ones is just around listening to player feedback. So we spent some time really trying to get Cataclysm out and give players the game update and ask 'what're the things you do and don't like,'" Irving said in a quick Q&A session during EA Play.
"We're really trying to pivot into that so we can learn more of what the players want."
That's more of the short-term fix. What about the long tail-end of Anthem? Any live game needs to have contigency plans that operate in all three time spaces at once--the past, the present, and the future--and be able to adapt flexibly amid issues. BioWare simply doesn't seem prepared to handle this task. So is there a future for BioWare's desultory service game?
"Yes, there's a future for Anthem. A very bright future, we hope," Irving said.
"It's kind of the same thing...you know. We've learned a lot these last few months. We really want to make the game better, and we believe Anthem can be a really amazing game and we know we have some work to do. We just want to work with the community to make it together and make it the game everyone wants it to be.
"The big thing for us this year is working with our influencers and game-changers. We have our new update called the Cataclysm up on our public test server. Our time here this weekend is going to be about talking players, getting feedback so we can make that a great game update."
(Continued below)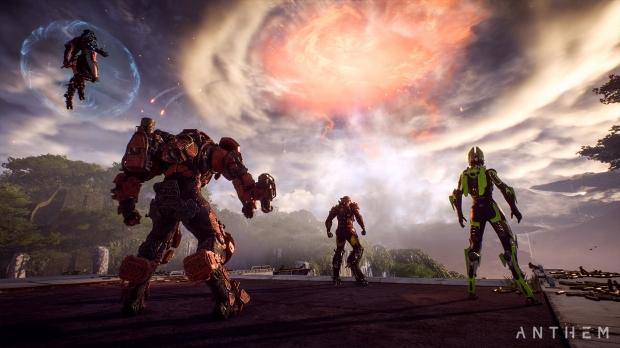 Whether or not Anthem can be salvaged remains to be seen. It all depends on the resources and whether or not BioWare is willing to put yet another project on hold to shore up a weaker link.
BioWare has a history of having to halt progress in games to "save" a sinking project. BioWare teams broke away from a new Dragon Age game to work on Mass Effect: Andromeda, then came back to it after Andromeda shipped, only having to scrap the project so they could work on Anthem. Then came the departures of big names like ex-General Manager Aaryn Flynn, alum Mike Laidlaw, and Baldur's Gate designer James Ohlen.
At one point BioWare's Mark Darrah was executive producer on two projects: Dragon Age 4 and Anthem. Leads like Mark Darrah and Mike Gamble moved on to other projects like Dragon Age 4 after Anthem shipped, as is customary in the industry.
To save Anthem, BioWare might have to put the current iteration of Dragon Age 4 on ice again so the team can fortify the broken, wonky mess that is Anthem's multiplayer.