Claptrap voice actor accuses Borderlands 3 CEO of assault
Former Claptrap voice actor has gone on a accusation spree, and has accused Gearbox Software CEO Randy Pitchford of assault.

Published Wed, May 8 2019 1:00 AM CDT
|
Updated Tue, Nov 3 2020 11:48 AM CST
In wake of the recently revealed Borderlands 3, developer and publisher Gearbox Software has taken a hit when it comes to internet rumors through wild accusations.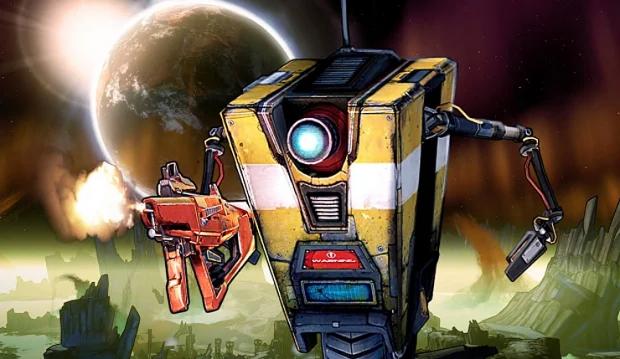 While these are some quite crazy accusations, I would like to remind our readers that just because the accusation is big doesn't mean that its necessarily true. I would also like to remind our readers that due to the seriousness of these claims, to come at what has been said in a non-biased and fair standpoint for both parties. Now with the disclaimers out of the way, lets get into what has been said. If you have played Borderlands you might remember Claptrap, the voice actor for the character, David Eddings has soon left his role but not without a saying a few things.
Eddings was asked by a fan if he was returning to the role of Claptrap for Borderlands 3, Eddings replied to this question by saying that he was replaced after he insisted on being paid for his performance. In response to Eddings tweet, Gearbox CEO Randy Pitchford fired off a tweet of his own, claiming that Eddings is "just bitter and disgruntled about having been terminated" and that he was offered "2x scale" and "he refused".
This caused a string of tweets to fly from Eddings, some claiming that Pitchford assaulted Eddings at GDC 2017. "Randy physically assaulted me in the lobby of the Marriott Marquis at GDC 2017." Others saying that Pitchford siphoned money from Gearbox. "but didn't mention anything about the $12M of revenue he siphoned away from the employee royalty pool."
These tweets certainly do carry some weight and according to Eddings there is a full lawsuit going ahead on these allegations. Edding's says that "2K says they won't give a statement regarding an ongoing lawsuit but if the allegation is false then it sure seems a lot easier to just deny it since that's the only reason they're mentioned. The whole thing stinks."
While I don't know where to draw the truths from in these allegations, all I know is that this will certainly hurt Borderlands 3 marketing as Gearbox as a whole prepares for the launch of their latest title. As more information unfolds regarding these claims, I will be sure to follow up with another post.
Related Tags