New Left 4 Dead 3 trailer is probably fake (we hope it isnt)
A new Left 4 Dead 3 trailer might've 'leaked', but it's probably a fake. We wish it were real.

Published Thu, May 2 2019 6:22 PM CDT
|
Updated Tue, Nov 3 2020 11:48 AM CST
Left 4 Dead 3 may never come out, but it's fun to hope, right? A new "leaked" trailer piques our imaginations and makes us wonder what a third installment would be like.
A new zombie trailer has been making the rounds lately, and gamers think it could be Left 4 Dead related. The footage is incredibly well rendered and really highlights the grim, gritty feel of Valve's survival FPS franchise, and even reminds me of the new Resident Evil's atmospheric and visual tech. It's probably an elaborate fake though.
Evidence points to Left 4 Dead 3 being cancelled years ago and has been defunct ever since. Early concepts show a Middle-Eastern focus with new foreign characters, hinting the franchise could've taken us all over the world.
Valve is rumored to release a big flagship game for its latest Valve Index VR headset, but no official details have been announced. The rumor mill thinks it could be Half-Life 3 or perhaps another Left 4 Dead game.
Maybe, just maybe, this teaser is actually real and is for the new VR game? As always take any Left 4 Dead rumors (or any Valve game rumors, for that matter) with a bucket of salt. But Valve says it's not giving up on games development...even if it hasn't revealed anything exciting since its ill-fated Artifact card game.
If Valve won't make a new Left 4 Dead, the original dev team will.
The L4D team at Turtle Rock are making a new zombie FPS called Back 4 Blood, which features co-op multiplayer and seems to be a successor to the franchise.
"Back 4 Blood is designed from the ground-up as an original, premium title and marries the best of what made the co-op zombie shooter so successful with new features and state-of-the-art technology," reads the game's announcement.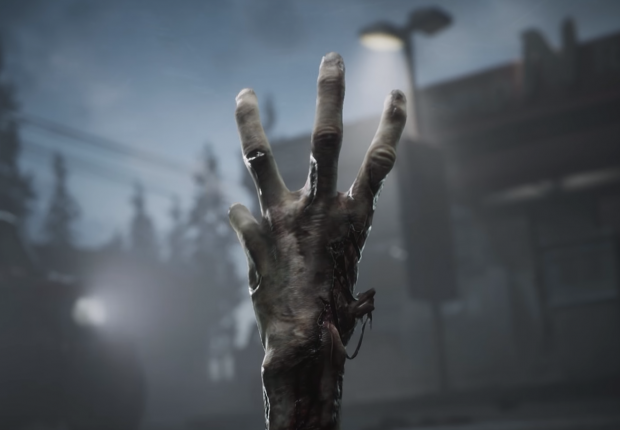 Related Tags