Valve has unannounced new games in the works
Valve is still making games...and some of them are 'top secret'
Published May 20, 2018 1:38 PM CDT
|
Updated Tue, Nov 3 2020 11:51 AM CST
2 minutes & 20 seconds read time
It may surprise many to learn that Valve is still indeed working on new games...and some of them are super secret affairs.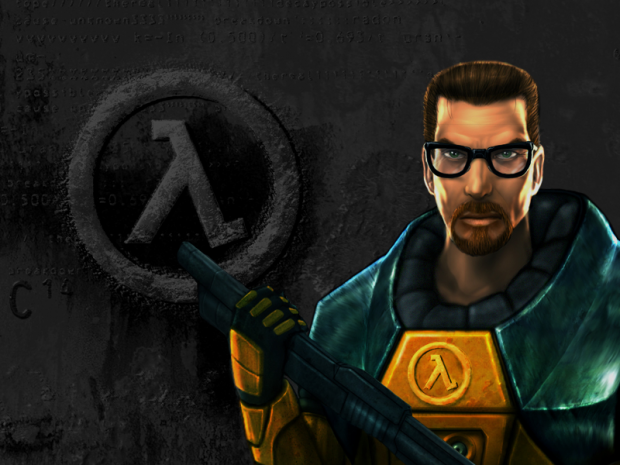 In its new website redesign Half-Life developer Valve reminds everyone that yes, it's still making games. Pre-occupied with running its juggernaut Steam storefront and building its VR ecosystem, Valve hasn't released a new big game for some time...but it's still making content behind closed doors. "We have some new games in the works, too. A couple have been announced, while others remain top secret," the company said on the site. Could one of these top secret games be Left For Dead 3 or, just maybe, Half-Life 3?
And Valve is hiring too. Here's an interesting tidbit from a 3D character artist job listing: "Valve has many projects in various stages of production at all times." Before you get too excited though remember all game dev studios have countless projects in their pipelines that often get cancelled. The industry is replete with examples of amazing-sounding games (or in the case of Star Wars 1313 amazing looking) that've simply died out, and I'm sure Valve is no different in this respect.
Also remember that Valve recently acquired the devs at Campo Santo. The team, which made Firewatch, still owns their own games but is working for Valve right now. As of the time of writing Valve has 32 people in its Game Design branch.
A gander at Valve's job listings reinforces the assertion that the company is indeed making new games.
This software engineer listing has Valve eyeing new engine and game features...while also baking in mechanics that "drive revenue." This could be a reference to the Games-as-a-Service model that's used in titles like DOTA 2 and most certainly in Valve's upcoming Artifact card game.
"As a software engineer on one of our game teams, you'll be a key contributor to developing amazing games that millions of customers around the world enjoy. We're always looking for great engineers who want to help us build the next amazing Valve game, or expand and improve an established hit like Counter-Strike: Global Offensive, Dota 2, or Team Fortress 2.
"You'll design and deliver new engine features, new game features, and new ways to delight our customers and drive revenue."
As a private company it's very hard to see what Valve's up to. The corporation typically reveals things at its own slower-than-snails pace.
But it damn well knows that if Half-Life 3 were confirmed gamers would lose their minds. Maybe that's why they're hiring a psychologist too.
Related Tags