Leaked Left 4 Dead 3 screenshots show Middle Eastern theme
Gaming sleuths piece together a Left 4 Dead 3 connection to leaked screenshots.

Published Fri, Apr 19 2019 1:04 PM CDT
|
Updated Tue, Nov 3 2020 11:48 AM CST
Info on the cancelled Left 4 Dead 3 is quite a rare commodity. Valve is incredibly secretive about its projects, but thanks to clever internet sleuths like Valve News Network, we have an idea of what it could've been like.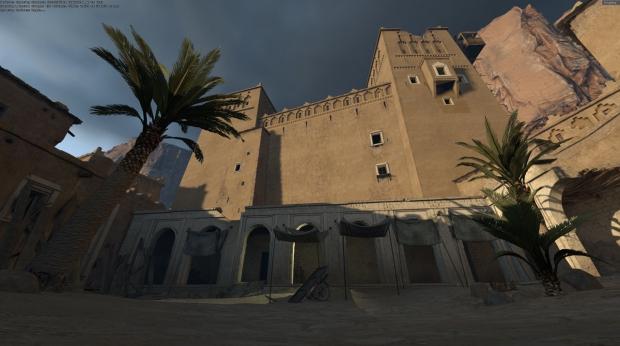 If these leaked screenshots are anything to go by, Valve may have had ambitious plans for Left 4 Dead 3 that could've taken us around the world to fight the zombie infestation. The screenshots have a tenuous connection with Left 4 Dead 3, tying in with a complex map of file names, assets, and Source 2 test runs, and don't actually show any zombies or characters.
All we get is a potential look at an in-game environment. Part of the game would've mirrored infamous Counter Strike map remake Dust II in style and asset management, complete with an exotic Moroccan appearance. This matches early concept art for Left 4 Dead 3 that showed two playable Middle Eastern characters.
Valve News Network says Left 4 Dead 3 would have 8 characters total--4 new ones and 4 returning--and these two classes may have been central to this part of the game.
Left 4 Dead 3's main campaign could've traveled all across the globe in various regions, and was said to have a unique cross-platform VR mode that'd let PC gamers play alongside Vive users.
There's a lot more info in the video below, so be sure to check it out. Hopefully Valve will resurrect this gaming corpse at some point, but for now it's focused strongly on its digital Steam marketplace and its VR initiatives.
Related Tags