SEGA yearly profits down by 70%
SEGA's profits crash as gaming misses beats, but guidance predicts massive 476% earnings jump.
Published
3 minutes & 58 seconds read time
SEGA's yearly results see profits drop considerably, but the company is far from in the red.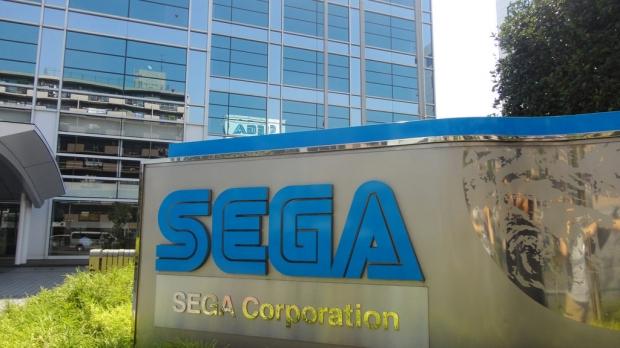 Japanese games-makers like SEGA and Square Enix aren't doing too well right now. In its latest FY2018 financials, SEGA reported a 70.4% drop in annual profits due to a number of missteps in the digital gaming market. The company asserts its focus on digital, which failed to gain traction due to lack of hit titles on the platform, will shift to a new strategy: full game sales based on proven IPs like Yakuza, Persona, and Sonic.
This drop saw SEGA raking in only $23.82 million in profits last fiscal year. The main driver behind this drop is increased expenditures and spending in certain areas like games development and R&D, accompanied by an office re-location in Tokyo, Japan. SEGA's performance wasn't abysmal, however, and the company isn't in the red. SEGA did record a big drop in total profits, but sales were up 2.5% to $2.99 billion on the heels of successful game sales in retail and on PC.
But SEGA isn't in a great place right now. Along with the profit miss, operating income was also down by nearly 30% year-over-year to $117.935 million, proving a change is needed. According to its huge guidance figures, that change is indeed on the way.
SEGA total FY2018 earnings
Net Sales - 331.648 billion yen ($2.99 billion), up 2.5% YoY
Operating Income - 13.079 billion yen ($117.935 million), down 26.2% YoY
Net Profit - 2.642 billion yen ($23.82 million), down 70.4% YoY
Entertainment Contents segment earnings (includes gaming)
Net Sales - 219.631 billion yen ($1.98 billion), up 5.6% YoY
Operating Income - 9.857 billion yen ($88.88 million), down 33.6% YoY
Entertainment Contents game sales revenue
Physical packaged games: $492.335 million earned from physical games, down 4.21% YoY
Digital games: $379.9 million earned from digital games, up 6% YoY
One of the main reasons for the profit slip is how SEGA miscalculated its investments. It increased spending on games and R&D, trying to shift more towards digital...but this plan isn't working all that well.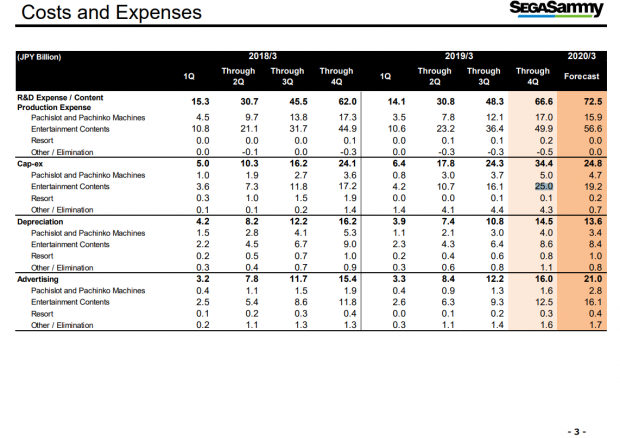 Total capital expenditures increased to $310.18 million, up by 41% YoY, driven by jumps in spending in the Entertainment Contents segment. SEGA's investments in this area were up 47% YoY to $225.42 million.
Research and development and production expenses also jumped. The reason is in part due to SEGA's multi-faceted roadmap of new content.
SEGA originally planned to invest more strongly in new IP and games development to fill out its Road to 2020 strategy, but recent profit misses see the company dialing things back. It has reduced the number of games it's working on and will now re-focus efforts into existing, proven IPs.
R&D and production expenses in the gaming segment rose to $449.95 million, up 11% year-over-year.
A portion of these expenditures was to relocate SEGA's gaming offices from its original building in Tokyo. The company spent $27 million on the move.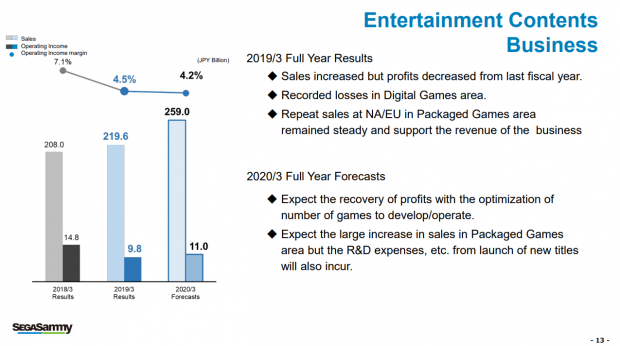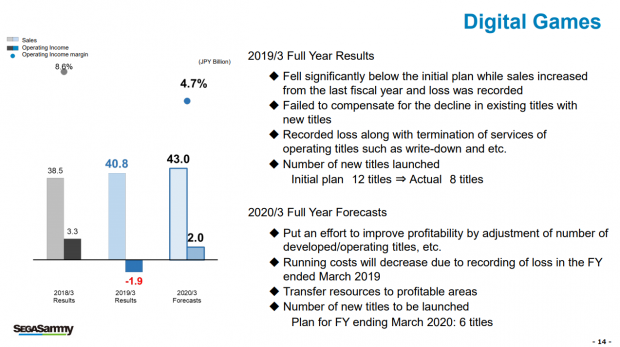 So what's SEGA to do?
Embrace what's actually working, and that means bringing more of its games overseas and selling them across all platforms in North America and Europe--especially on PC. For SEGA, the PC market is a new frontier of earnings and it saw success with launching key games like Yakuza 0 and Yakuza Kiwami on Steam.
The company currently has three unannounced games to release next fiscal year, and one of them is confirmed to be a new Yakuza title. Expect to see all three of these games localized and released in the West, complete with PC ports.
If its guidance is any indicator, SEGA is apparently working on some big projects and making power plays. We may see a ton of games re-released in stores and on PC from now until March 31, 2020. The company says it wants to bring remasters and sequels of games in dormant IPs and do more promos like the SEGA Genesis Mini...so we could eventually even get a Dreamcast Mini at some point.
Armed with this new laser focus, SEGA expects profits to rise by a massive 476% to $135.26 million in the next fiscal year.
The Entertainment Contents segment's earnings is expected to jump by nearly 18% to $2.335 billion, strongly hinting SEGA is preparing a gaming blitzkrieg for all markets.
With regard to the Entertainment Contents Business, the Group will strive to improve profitability in the field of digital game software and to launch new titles in the packaged game software field.

In the field of digital game software, the Group will strive to optimize the number of titles in operation among existing titles for mobile devices and the number of new title launches, while striving to increase the rate of new titles that capitalize on IPs, which are expected to be more profitable. In addition, the Group aims to improve profitability by advancing resource allocation in the packaged game software field, etc.

In the packaged game software field, the Group will further strengthen IP development for multiple devices in all regions as well as launching multiple new titles including titles that capitalize on IPs, such as the Official Video Games of the Olympic Games Tokyo 2020.

At the same time, the Group aims to increase profitability through repeat sales of existing titles (catalog titles).
Related Tags