SEGA Mega Drive mini comes with 40 games, out in September
SEGA's new retro console will launch in September across US, Europe, and Japan.
Published
1 minute & 19 seconds read time
SEGA is making its own answer to Nintendo's NES and SNES mini consoles, and it's coming out later this year.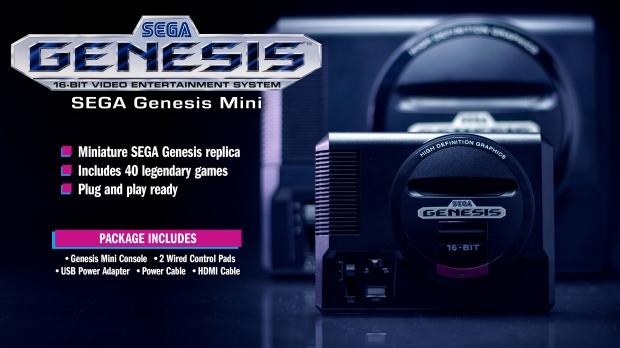 Today SEGA revealed that its upcoming 16-bit micro-console will release in September with 40 built-in games. That's a truckload of games for reach system. The console will be branded as Genesis in the United States and the Mega Drive in Europe and Japan, and each region will have a different selection of titles. SEGA has revealed 10 out of the 40 games for the Genesis, which includes classics like Castlevania Bloodlines and Toe Jam and Earl.
SEGA confirms the Genesis and Mega Drive Minis will have state save features for easy progression, and we could get visual modes to boot. SEGA will be making the device themselves and affirm the mini-systems will deliver "quality as only a 1st party product can." SEGA previously said AtGames, who manufactures the rather janky retro emulator systems sold in stores, won't be making the Genesis Mini and the system should be all the better for it.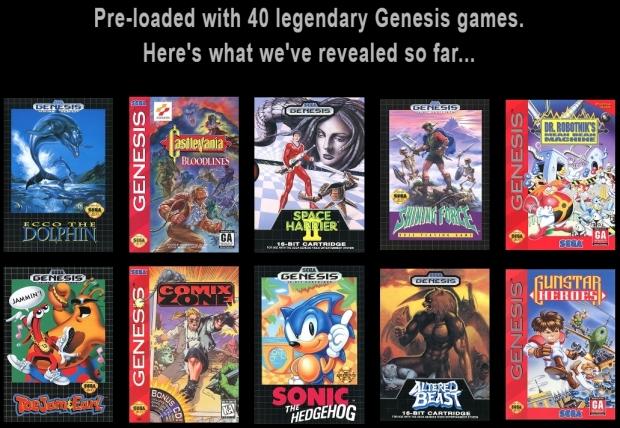 Internal specs should be fairly similar to a Raspberry Pi and shouldn't stray too far from the NES/SNES Mini internals.
The SEGA Genesis Mini will cost $80 and comes with two controllers. The systems will be available worldwide on September 19, 2019.
The following 10 games were announced on the SEGA Genesis Mini
Ecco the Dolphin

Castlevania: Bloodlines

Space Harrier II

Shining Force

Dr. Robotnik's Mean Bean Machine

ToeJam & Earl

Comix Zone

Sonic The Hedgehog

Altered Beast

Gunstar Heroes
Related Tags