Layers of Fear 2 launches soon...next month, in fact.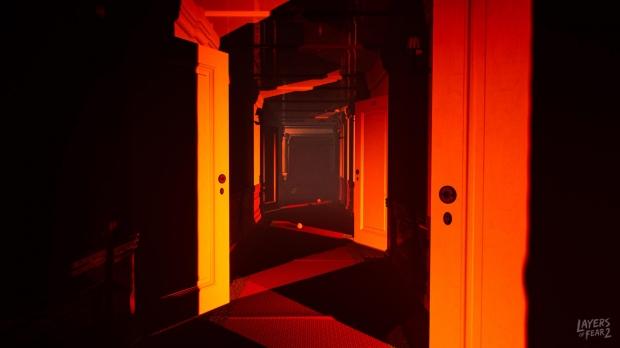 As a fan of the golden age of vintage black-and-white film, Layers of Fear 2 feels like it was created specifically for me. The game follows the same bizarre acid trip visuals found in the first game, all with a different setting and theme. This time Bloober Team takes us aboard a haunted ship lost in the midnight seas, a kind of Bermuda Triangle where the Twilight Zone is all too real.
The sequel takes direct inspiration from early cinematic greats, including Alfred Hitchcock. It has a noir style to it and makes players into time travelers who explore a very weird ship to solve an identity crisis and find out who you really are.
"While working on the sequel to Layers of Fear, we aimed to preserve all that we loved in the first game. The dark claustrophobic interiors, the shifting environments, as well as a rich multi-layered story that will hopefully make the players reflect upon the fundamental things explored in the game," said Bloober Team art director Mateusz Lenart.
"Layers of Fear 2's story remains faithful to the subject of art. This time the main inspiration is the history of cinema, from George Melies to contemporary film. When we decided Layers of Fear 2 would revolve around the art of cinema, it was like entering a whole new world of inspiration.
"Decades of cinema history, all the visual styles that we know and love. It was a chance to enrich the franchise, to take it in new and surprising directions."
Layers of Fear 2 will also have more emphasis on creeping dread this time around. Safety nets have been yanked away and players will have to delve headlong into the unknown as the ocean liner shifts and changes before your eyes. Things feel more otherworldly and visceral on this psychological level and we could see the sequel one-upping the original with haymaker-style plays.
"When you start to get to an area where you feel uneasy, the psychological part of you says 'go back to what you know, where it's safe, and collect yourself...then maybe inch forward'. Bloober Team takes that away from you. That safety net that feels so good, that warm blanket, the familiarity, is gone. I think that's a brilliant mechanic, a tool they wield with absolute brilliance," a Bloober Team dev said in a PAX East 2019 panel.
Layers of Fear 2 launches May 28, 2019 on PS4, Xbox One, and PC.
Check below for information about the game:
You became an actor so you wouldn't have to be yourself.

Layers of Fear 2 is a first-person, psychological thriller, horror video game with an emphasis on exploration and story. Players control a Hollywood actor who heeds the call of an enigmatic director to take on the lead role in a film shot aboard an ocean liner.

Darkness surrounds as you stand silently in the spotlight, the only sounds to be heard over your heartbeat are the distant breaking of waves against the hull and the sound of cameras pointed in your direction preserving this moment for eternity.

A deep and commanding voice rises from the distance. Act.

What part will you play?