Games are never just one-off releases, and publishers are intent on offering lots of SKUs with middling bonuses and frills. Remedy's new IP Control won't be exempt from this, and comes with two platform-specific pre-order charts.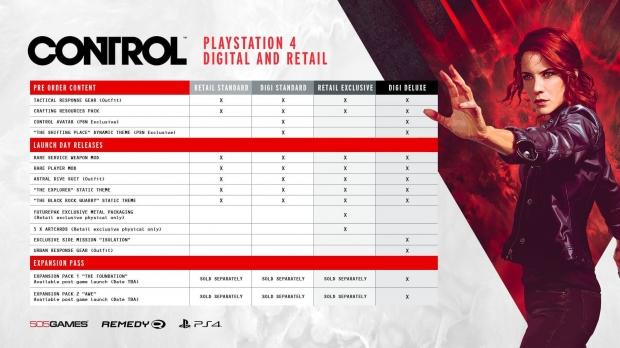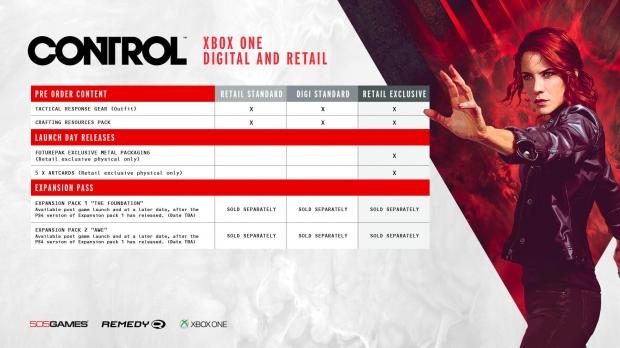 Buying games isn't always simple. These days we need to break out star charts and compasses to plot out our pre-release game paths. Every big AAA release seems to have so many SKUs that developers make FAQ pages around pre-order bonuses (Ubisoft is particularly guilty of this, offering sometimes as many as 7 different options). Remedy's new game Control isn't as egregious as, say, Anthem or Ubisoft's games, but it still needs multiple charts to clear things up.
Control has not one, but two pre-order charts that detail what goodies consumers can get (or miss out on) if they buy early. Control favors PS4 with extra goods, offering bonuses not found in the Xbox or PC version. Not only are platforms segmented, but there's an extra layer of stuff offered to various SKUs and some are even digital exclusive (the retail PS4 version has physical extras not available in the digital one, for instance).
And, of course, Control's digital deluxe edition--which includes two expansions--is exclusive to the PS4. There's no digital deluxe version offered on Xbox One or PC, and you can't buy the same deluxe version in stores. Gamers on these platforms will need to buy the expansions separately.
Ergo the need for two separate charts to clarify pre-order bonuses.
Remedy says that some stores will sell a "Retail Deluxe Edition" on Xbox One, but this SKU apparently doesn't include the expansion pass.
"Select retailers will offer an exclusive Xbox One physical edition of the game that comprises of a special FuturePak metal packaging and five Control art cards. You will also receive the same pre-order extras included in the standard SKU if you pre-order this version."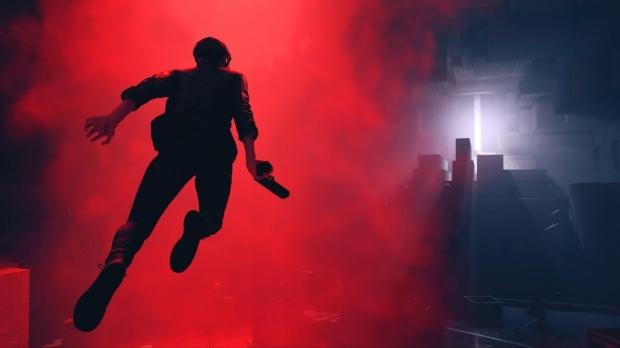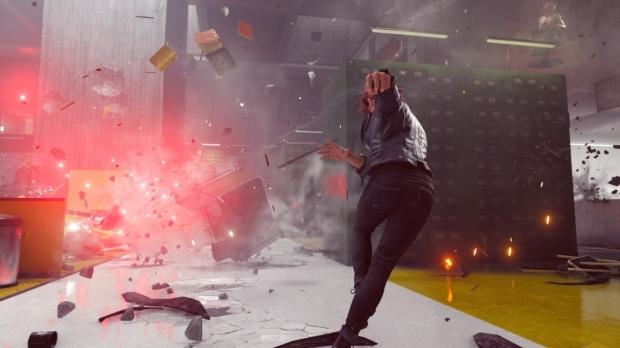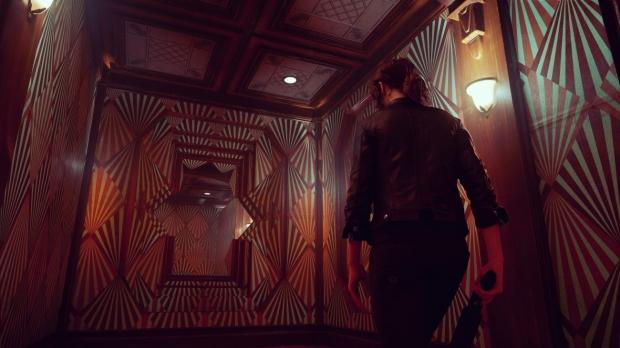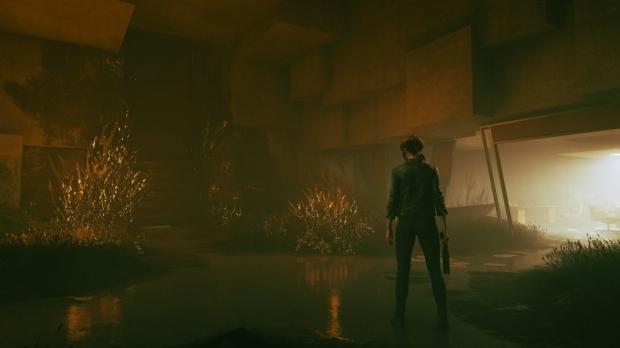 Bear in mind that Remedy has no say in any of this. They're just the developers of Control. 505 Games, who's publishing, marketing, and distributing the game, made these decisions. 505 Games is also responsible for making a specific deal with Sony for PS4 exclusive in-game items, which is something Sony is no stranger to.
All of this shouldn't take away from the game, though. Control looks to be one of the most interesting games of 2019 and incorporates unique Twilight Zone meets X-Files elements with Quantum Break's supernatural powers. Everything about it looks appealing, from its creepy atmospheres, bizarre shifting environments, to its explosive combat, and I can't wait to try it out when it launches later this year.
Control releases on August 27, 2019 on PS4, Xbox One, and PC.