Project Stream to support Switch JoyCons
Chrome is getting JoyCon support, likely for Google's new game streaming service.

Published Sun, Mar 17 2019 1:05 PM CDT
|
Updated Tue, Nov 3 2020 11:49 AM CST
Built on accessibility and universality, Google's upcoming Project Stream gaming platform may support all sorts of controllers...even the Switch's JoyCons.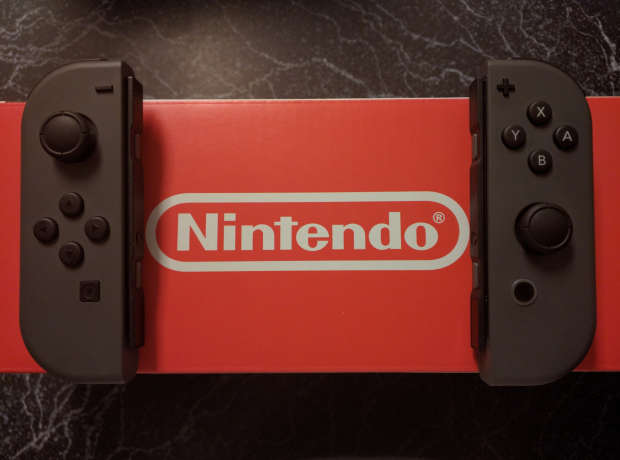 A big piece of Project Stream has been uncovered days ahead of Google's big GDC unveil: unique controller integration. According to info found in Chromium's source code, Google's Chrome browser will soon be compatible with Nintendo Switch's JoyCon controllers. This strongly hints that Google's new gaming platform will be cross-dimensional and bleed over into existing peripherals and maybe even hardware, and might lend credence to Google not actually making its own games console.
As 9 to 5 Google notes, Chrome already supports Switch Pro controllers on Linux in a limited fashion, but this new addition sees widespread compatibility with all of Switch's controller variants including separate JoyCons. Chrome will even eventually recognize the JoyCon Charging Grip when it's hooked up via USB.
Support is being added with a universal GamePad API to enable total integration for game and app developers.
Reports indicate Google's new gaming platform could be an ecosystem akin to Xbox LIVE that folds Project Stream and Google Play mobile games together with a big community framework. Google's platform is likely to feature friends lists, achievements, engagement-driven challenges, and other content aimed to drive up user count--all built within a browser rather than a closed walled-garden ecosystem.
At the same time, it's possible Google could sell hardware of its own kind, but this should be different from the console realm that we know today. Google's platform appears to be much more open, what with native Chrome support for Project Stream and controller support from competing platforms, so this could shake up the market quite a bit.
Google will announce its new gaming platform at GDC on March 19, 2019 at 1PM EST. We'll have all the latest details once they're revealed, so be sure to keep an eye out.
Related Tags