Mortal Kombat 11's main campaign is only 8 hours long
The Mortal Kombat 11 campaign will be around 8 hours of brutal fights.
Published Mar 14, 2019 5:00 AM CDT
|
Updated Tue, Nov 3 2020 11:49 AM CST
1 minute & 59 seconds read time
Mortal Kombat 11 is just around the corner and an interview with the games story director has revealed how long players can expect the campaign to be.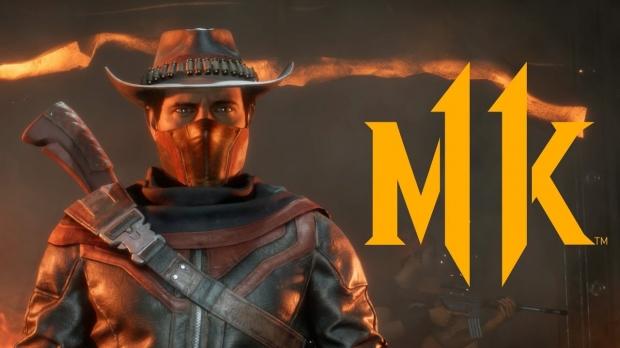 NetherRealm's story director, Dominic Cianciolo has sat down with Gamereactor to chat about his personal experiences developing Mortal Kombat 11 and also what players can expect campaign wise. Cianciolo is asked if Mortal Kombat is a single-player focusses fighting game, his response was; "You know, I'm not sure why that is but all the data bears out the fact that our single player mode is one of our most popular ways for people to access and experience the game and that's a big reason as to why we spend so much time and energy into making that single player experience as robust as it is."
Cianciolo is then asked if there has ever been a moment within the development studio that a fatality has been 'too much' and a line has been crossed. Cianciolo responds with; "I think there functionally is a limit. I can't give a specific example off the top of my head but I know we've had conversations where someone has gone "is that too much?" and we've just collectively agreed that "yeah, it's indeed too much" and then they'll dial it back and change it so it works."
When asked about the games time manipulation, Cianciolo was also asked about how long the story would take to progress through. According to Cianciolo, "I can roughly estimate how long the cinematics and everything are but I can't tell you exactly how long the story mode will be." Gamereactor claims from a representative that the story will be "around eight hours long".
In other news about Mortal Kombat 11, check out how Johnny Cage has the best fatality in the game here. Surprisingly enough, Mortal Kombat 11 uses a heavily customized Unreal Engine 3 and not Unreal Engine 4, more on that story here. Mortal Kombat 11 will also feature a new comeback mechanic called 'Fatal Blow', it can only be used once per game, check that out here.
Related Tags