Mortal Kombat 11 roster: all confirmed fighters so far
Here's a list of all confirmed fighters in Mortal Kombat 11.

Published Mar 6, 2019 7:25 PM CST
|
Updated Tue, Nov 3 2020 11:49 AM CST
Will your favorite femme fatale or skull-smashing brute show in up Mortal Kombat 11? Find out with our handy list.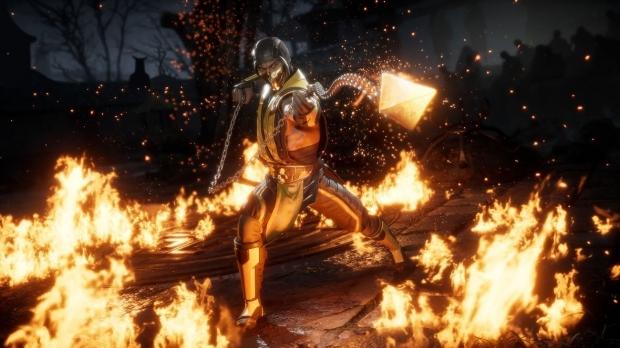 Mortal Kombat 11 will release next month and Netherealm is steadily drip-feeding new characters to the roster at a slow but steady rate. We've compiled a list of all confirmed fighters in the game so far, and we'll be sure to add updates when new characters are announced.
So far 16 characters have been revealed, including classic icons like Scorpion, Sub-Zero and Raiden as well as new faces like Geras, the second-in-command to MK11's nefarious villain Kronika.
Scorpion

Raiden

Sub-Zero

Sonya Blade

Skarlet

Baraka

Geras

Kano

D'Vorah

Kabal

Jade

Johnny Cage

Cassie Cage

Jacqui Briggs

Erron Black

Kotal Kahn

Noob Saibot

Shang Tsung

Cetrion
Mortal Kombat 11's storyline is also pretty epic, and time-warps gamers back to the very beginning of Mortal Kombat.
The game introduces Kronika, the Keeper of Time who literally fractures reality so both past, present and future now flow together. Angered at Raiden's slaying of Shinnok, Kronika summons an army of vanquished villains to reset Mortal Kombat history. The story sees Outworld and Earthrealm team up to fight Shao Kahn and Kronika, and will take players across multiple pivotal moments throughout the series' 25-year saga.
For the first time, Netherealm plans to release Mortal Kombat 11 on the Nintendo Switch, but some technical trade-offs will occur.
Mortal Kombat 11 may also feature cross-play after launch to allow PS4, Xbox One, PC and even Nintendo Switch players to fight one another. As for long-term earnings, it's likely Mortal Kombat 11 will have cosmetic microtransactions.
Mortal Kombat 11 releases on April 23, 2019 for PS4, Xbox One and PC, and May 10 on Nintendo Switch.
A limited beta will be offered for pre-orderers on March 28, but only for PS4 and Xbox One users--no PC beta info has been confirmed.
Related Tags