Trine 4: The Nightmare Prince announcement trailer released
Trine 4: The Nightmare Prince has had its announcement trailer released, arrives fall 2019.

Published Tue, Mar 5 2019 3:00 AM CST
|
Updated Tue, Nov 3 2020 11:49 AM CST
Frozenbyte and Modus Games have announced Trine 4: The Nightmare Prince, a new co-op platforming title packed with action and puzzles.
The above announcement trailer has been released onto the FrozenbyteGames YouTube Channel and shows gameplay of knight Pontius, thief Zoya, or wizard Amadeus to attempt to solve puzzles in some detailed looking environments. Many fans of the Trine community didn't receive Trine 3 very well due to it adopting 3D sections, Trine 4 has returned to 2.5D which should provide a much more positive response.
Trine 4 will also be coming in a 'UItimate Collection' which includes the complete Trine series and has Trine 4 included. The 'Ultimate Collection' also contains a soundtrack package, with a digital art book and other extra items. A standard copy of Trine 4 comes in at a price of $30 and the 'Ultimate Collection' will cost $50. The game will be released on the Xbox One, PS4, PC and Nintendo Switch during the of fall of 2019, for more information visit the official Steam listing for Trine 4 here.
Key Features
Gorgeous, 2.5D landscapes. Explore uniquely designed levels in beautiful, 2.5 dimensions, from breathtaking ruins and haunted tombs to tranquil birch groves and blueberry forests.
Local and online multiplayer. Play with up to 4 players online or in local co-op.
Captivating storytelling. Follow the story of a haunted prince as you journey through magical fairytale landscapes inhabited by friendly creatures, as well as a host of nightmarish foes.
Dynamic puzzle-solving. Solve puzzles - solo or with friends - that feature fire, air, light, magnets, electricity and more, with challenges tailored to the number of players.
Abundant skill trees. Unlock diverse abilities and amazing new skills.
Completely revamped combat system. Experience the heroes' own bloodcurdling nightmares in boss fights featuring an enriched combat system with fresh challenges and thrilling action!
Enchanting soundtrack. Enjoy a wondrous soundtrack with songs that bring life to each new environment.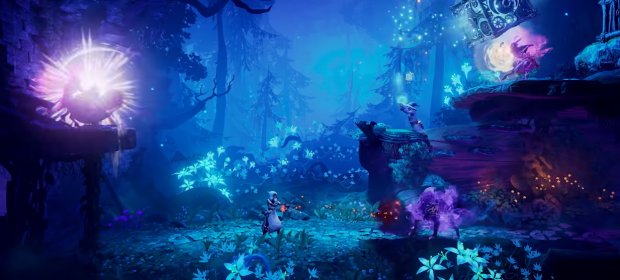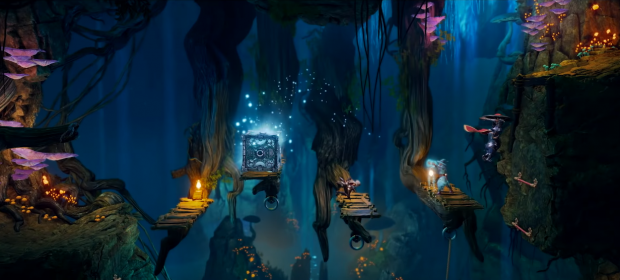 Related Tags