Microsoft talks future of PC gaming with next-gen Xbox soon
Microsoft says it's proud of its PC gaming heritage, will talk more about the future of PC gaming and next-gen Xbox at E3 2019.

Published Wed, Feb 27 2019 10:28 PM CST
|
Updated Tue, Nov 3 2020 11:49 AM CST
Microsoft is going to have one of the biggest years in its history this year, with all cylinders firing with the unveiling of its HoloLens 2 headset during MWC 2019, and its upcoming unveiling of the next-generation Xbox consoles at E3 2019. But in the middle of all of this is the super-successful Surface line of products, and then the PC and PC gaming markets that Microsoft doesn't really seem to care about.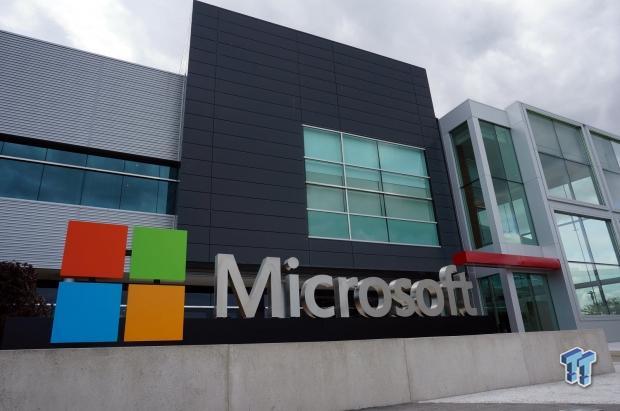 This is something that needs some serious love and attention from Microsoft, something that Phil Spencer as the new head of gaming at the company, will hopefully change. Spencer recently talked with PC Gamer onw hat to expect from the company this year, where during his chat he touched on the future of PC gaming at Microsoft with next-gen Xbox consoles on the horizon, explaining: "Delivering great gaming experience to PC players is critically important to the future of Xbox and gaming at Microsoft". Spencer gets serious, putting it all on the table saying that as the creator of Windows, Microsoft has a "responsibility to invest in new ways we can benefit the PC player to help ensure they stay at the center of the experience".
"While we are proud of our PC gaming heritage, we've made some mistakes along our journey. We know we have to move forward, informed by our past, with the unique wants, needs and challenges of the PC player at the center of decisions we make. I know we've talked quite a bit over time about what we want to deliver for the player on PC, but at E3 this year, and throughout 2019, you'll begin to see where we've been investing to deliver across Store, services, in Windows and in great games. It's just the beginning".
We're seeing more and more commitment by Microsoft with PC gamers but the company has a very, very long way to go. They've pretty much been shi**ing on PC gamers for over a decade, and with the mass amounts of platforms like Steam, Origin, GOG, and new comers like the Epic Games Store feeding out PC games in the hundreds of millions per year, Microsoft has a large chasm to fill with some trust and love.
Not only that, it'll require a commitment and apology to PC gamers. I want to see them apologize properly and then work with PC gamers and listen to them, and what they want going into teh future. Microsoft isn't just responsible for the Xbox, its almost single-handedly responsible for the state of PC gaming right now even with Windows 10. NVIDIA, AMD and Intel can do whatever they can do with technology, but Microsoft needs to start taking PC gaming seriously, which I hope we see a change starting at E3 2019.
Related Tags