Obsidian's big wacky sci-fi shooter The Outer Worlds may launch this August, if a Steam listing is accurate.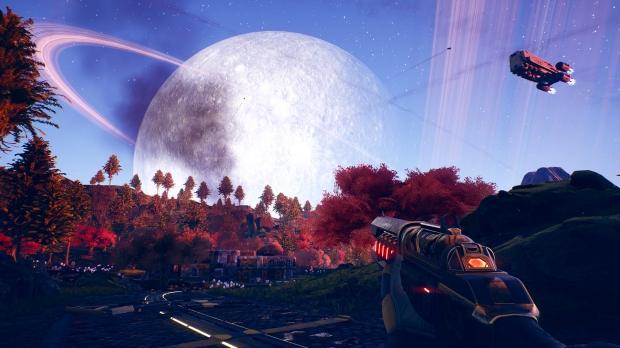 A bit ago The Outer World's Steam page was updated with an August 9, 2019 release date, which is a bit too specific to be a fake. The accident was quickly remedied and scrubbed, replaced with the nebulous 2019 launch date, but not before SteamDB caught the change. The shooter, which is set in a new IP that inside sources told us in 2017 would be Obsidian's own answer to Fallout, incorporates many old-school Fallout-esque elements including traits, a quirky style and humorous bent, deeper RPG mechanics, and even a time-dilation mechanic similar to VATS.
An August launch for The Outer Worlds would put the indie squarely in Take-Two Interactive's Q3 window. This might be a problem. The publisher always releases its huge NBA 2K annualized sports games in September, followed up with a possible AAA game in the Q4 holiday quarter. NBA 2K20 could take a bite out of The Outer Worlds' visibility...but we could argue Obsidian's game is niche and probably won't appeal to a mass audience anyway.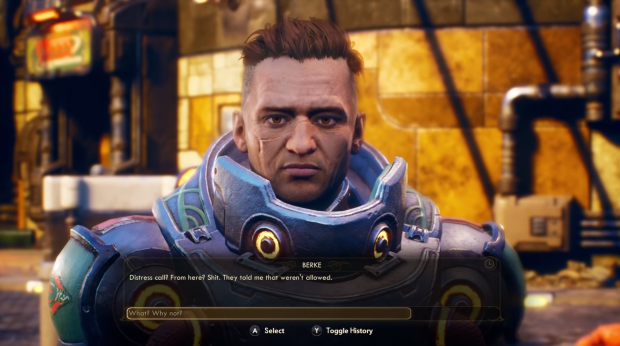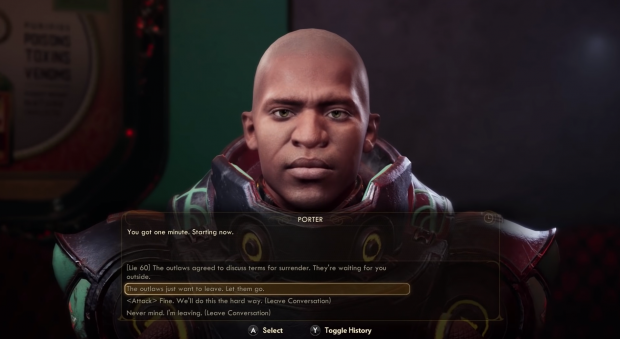 Read Also: Tons of new The Outer Worlds info revealed
Gearbox is also working on Borderlands 3 and we expect that to release during October - December 2019 on PS4, Xbox One and PC. Take-Two says that the next chapter from one of 2K's biggest franchises (Borderlands) will release during its current Fiscal Year 2020 timeline, so it could release anytime between April 1, 2019 through March 31, 2020. We're betting on a holiday release for maximum sales potential.
The Outer Worlds is slated to release sometime in 2019 for PS4, Xbox One and PC, and will be published by Take-Two Interactive's new Private Division games label.
"The Outer Worlds is a new single-player first-person sci-fi RPG from Obsidian Entertainment and Private Division. Lost in transit while on a colonist ship bound for the furthest edge of the galaxy, you awake decades later only to find yourself in the midst of a deep conspiracy threatening to destroy the Halcyon colony.

"As you explore the furthest reaches of space and encounter various factions, all vying for power, the character you decide to become will determine how this player-driven story unfolds. In the corporate equation for the colony, you are the unplanned variable."

Key Features

The player-driven story RPG: In keeping with the Obsidian tradition, how you approach The Outer Worlds is up to you. Your choices affect not only the way the story develops; but your character build, companion stories, and end game scenarios.

You can be flawed, in a good way: New to The Outer Worlds is the idea of flaws. A compelling hero is made by the flaws they carry with them. While playing The Outer Worlds, the game tracks your experience to find what you aren't particularly good at. Keep getting attacked by Raptidons? Taking the Raptiphobia flaw gives you a debuff when confronting the vicious creatures, but rewards you with an additional character perk immediately. This optional approach to the game helps you build the character you want while exploring Halcyon.

Lead your companions: During your journey through the furthest colony, you will meet a host of characters who will want to join your crew. Armed with unique abilities, these companions all have their own missions, motivations, and ideals. It's up to you to help them achieve their goals, or turn them to your own ends.

Explore the corporate colony: Halcyon is a colony at the edge of the galaxy owned and operated by a corporate board. They control everything... except for the alien monsters left behind when the terraforming of the colony's two planets didn't exactly go according to plan. Find your ship, build your crew, and explore the settlements, space stations, and other intriguing locations throughout Halcyon.