Metro Exodus dev talks ray tracing on next-gen consoles
4A Games talks ray tracing on next-gen consoles, says 'the hardware doesn't have to be specifically RTX cores'

Published Mon, Feb 18 2019 10:50 PM CST
|
Updated Tue, Nov 3 2020 11:49 AM CST
Metro Exodus is one of the best-looking games of the last few years, with it smashing all of our GPUs in our benchmark test, and now developer 4A Games is talking about the technology behind the game and whether we'll see it in next-gen consoles.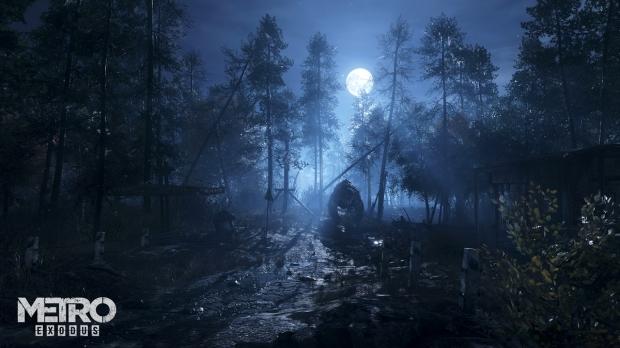 During an extensive interview with Digital Foundry, 4A Games talked about everything it put into the 4A Engine for Metro Exodus. The developer talked about the future of ray tracing on hardware that doesn't feature specific ray tracing cores (like the RT cores on NVIDIA's GeForce RTX graphics cards). The subject of next-gen consoles was talked about, with Rendering Programmer Ben Archard saying that fast compute cores are also another possibility.
Archard said: "It doesn't really matter - be it dedicated hardware or just enough compute power to do it in shader units, I believe it would be viable. For the current generation - yes, multiple solutions is the way to go. This is also a question of how long you support a parallel pipeline for legacy PC hardware. A GeForce GTX 1080 isn't an out of date card as far as someone who bought one last year is concerned. So, these cards take a few years to phase out and for RT to become fully mainstream to the point where you can just assume it. And obviously on current generation consoles we need to have the voxel GI solution in the engine alongside the new ray tracing solution. Ray tracing is the future of gaming, so the main focus is now on RT either way".
He continued: "In terms of the viability of ray tracing on next generation consoles, the hardware doesn't have to be specifically RTX cores. Those cores aren't the only thing that matters when it comes to ray tracing. They are fixed function hardware that speed up the calculations specifically relating to the BVH intersection tests. Those calculations can be done in standard compute if the computer cores are numerous and fast enough (which we believe they will be on the next gen consoles). In fact, any GPU that is running DX12 will be able to "run" DXR since DXR is just an extension of DX12".
The rest of the interview was super interesting, something you should take a look at.
Related Tags