Nintendo 3DS to live alongside Switch, but for how long?
The 3DS isn't dead yet.
Published Feb 8, 2019 12:21 PM CST
|
Updated Tue, Nov 3 2020 11:49 AM CST
2 minutes & 10 seconds read time
Despite crashing sales, Nintendo isn't ready to shut down its 3DS handheld.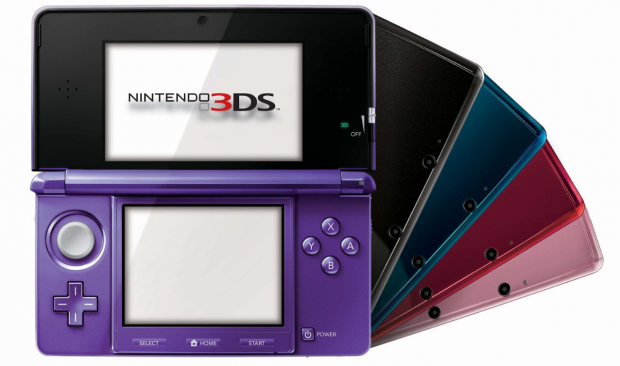 Nintendo's Fiscal Q3'18 earnings outlined some worrying trends for the 3DS. After an 8-year lifecycle the handheld is slowing down and may be ready to retire soon. Both 3DS hardware and software sales are down over 60% year-over-year in Q3, whereas the Nintendo Switch made up 85% of the company's nine-month net sales revenue. The 3DS is getting pushed out of its own turf by its tougher older brother, the Switch.
But Nintendo isn't ready to give up on the 3DS just yet. The handheld still has a massive 74 million install base that can be squeezed a little more, and Nintendo President Shuntaro Furukawa says the 3DS will continue living alongside the Switch. But the question remains...for how long? "Our basic policy is to proceed with both Nintendo Switch and Nintendo 3DS in our dedicated video game platform business," Mr. Furukawa said in a recent Nintendo FYQ3'18 Q&A.
"While the Nintendo 3DS market has contracted faster than we anticipated, currently many of consumers who newly purchase Nintendo 3DS are consumers purchasing it as their first game system. Nintendo 3DS is appealing as a portable game system, that is easy to carry around since it is small and light, and has a very desirable price point."
The 3DS could eventually be phased out by another dedicated handheld-only device. Analysts and industry professionals think Nintendo will make a Switch Mini system designed to replace the 3DS. The smaller, more mobile Switch won't have a dock portion and will exclusively be a handheld, but this causes some serious problems and eliminates the whole point of the Switch itself.
I personally think Nintendo will go the other way with Switch modifications and release a boosted dock.
The hybrid already has a handheld function, but its dedicated home console gaming half suffers as a result. We could see Nintendo leverage its Supplemental Computing Device R&D patents and release an upgraded dock with beefier horsepower to enhance graphics, performance, and even connectivity. Think of this SCD as a big Expansion Pak for the Switch.
The 3DS on the other hand will probably be slowly retired throughout this coming fiscal year (April - March 2020) or maybe sometime in 2021. The system is definitely winding down despite Nintendo's affirmations.
Related Tags